Education
Top Career Options with B.Tech Electrical and Electronics Engineering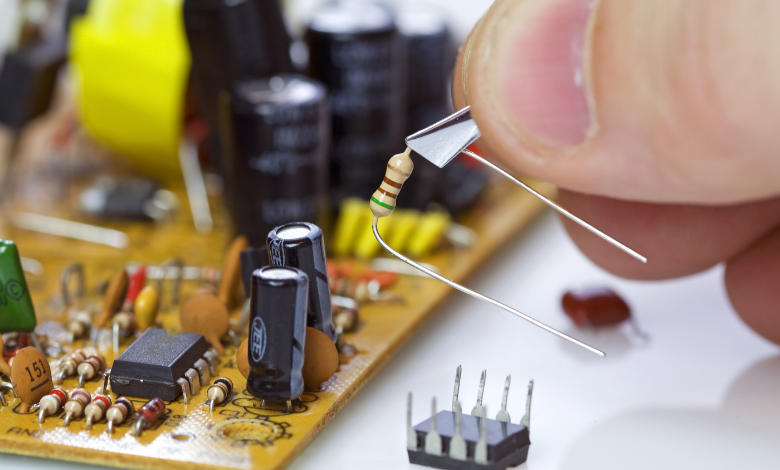 One of the most sought-after disciplines, Electrical and Electronics Engineering, is a growing field. Students usually opt for B.Tech electrical and electronics engineering to begin a career in the electronic field. It is a branch of engineering dealing with the study of applications of electricity and electromagnetism. The engineering spreads across a variety of specialities like acoustics, speech, signal processing, ultra-sonic etc.
If you wish to open job prospects in the field of electronics, you need to pursue a course. In India, B.Tech admission is through an entrance test. Electric and Electronics engineering is a four to five-year course. One can opt for the programme after passing class 12. Completing the engineering programme will open ample opportunities for the students.
Most of the common position offered to B.Tech in EEE students is of electrical engineers. From GPS technologies to filmmaking, these engineers are required in every industry. Electrical engineering is a traditional branch of engineering with endless adaptability to artificial intelligence and machine learning. Given the exceptionally diverse types of electrical engineering careers, B.Tech in the field can be rewarding.

A UG course in Electrical and Electronics Engineering emphasises the uses and application of electronics. Electrical and Electronics Engineers job role includes implementing and designing components for any device using electricity. Electrical and Electronics Engineers need to focus on the generation of power for the device.
The Engineers also focus on research, improving products and devices. EEE teaches the application of electricity for several purposes and the variety of equipment in which it is applied in simple language.
What are the Career Options after B.Tech in Electrical and Electronics Engineering?
Electronics Engineer- The job role of electronic engineer includes designing and tinkering with transformers and Indian and multinational corporations dealing with consumer electronics, telecommunications etc. The initial monthly salaries for electronics engineers range from INR 30,000 to INR 80,000.
Automobile Engineer- Automotive firms need electrical engineers who can create and test systems like air-conditioning, lighting, seat safety, etc. Monthly initial salaries range from INR 30,000 to INR 70,000.
Medical engineer- A stimulating electrical engineering application, medical engineering generates and tests prosthetic limbs, surgical tools as per nanotechnology and robotics, and advanced medical equipment. Healthcare organisations, manufacturing firms and hospitals recruit medical engineers. The starting monthly salary for this job is INR 25,000 to INR 70,000.
Government Jobs- You can get into government jobs as electrical engineers. There is a great need for these engineers in public sector undertakings. Central government jobs are also available after completion of the B.Tech programme. The initial salary in the PSU job is INR 24,900 to INR 50,500.
The graduates in EEE secure placements easily because most employers look for fresh minds with training. It is also one of the reasons that electrical and electronics engineers are highly valued in the job market. After completing a B.Tech degree, students have the scope in both public and private sector for operation, installation and maintenance of equipment and systems.
Also, one can opt for careers in defence, space etc., researching on a large scale basis, employ electronics engineers in developing and designing systems. One can get jobs also in the power sector, steel plants, petroleum and chemical industry.
Whether it is the hands-on, nuts-and-bolts of the research and training for an electronic engineering role, this career track offers various choices for those wishing to pursue a career in this particular field. And since these are significantly specialist roles, it is significant to complete the formal education and training to open a plethora of opportunities.