Education
What Are The Best Postgraduate Study Options For Teachers?
To become a teacher, you need to complete a bachelor's degree and pass your teacher education program and licensure exam. Once you have done this, you can walk into the classroom and start teaching. Still, a lot of people opt for postgraduate education before they take on their first teaching role.
If you are considering a career in teaching, or perhaps you've even started one already, you may be wondering whether postgraduate study is worth it or not. After all, you are qualified to teach, so why waste time and money on further qualifications?
What Are The Benefits Of Postgraduate Study For Teachers?
In reality, there are a lot of benefits to postgraduate study for teachers. Firstly, it makes you a better teacher. You will learn more about teaching strategies and theories that you can directly apply in the classroom. Although some of these areas are covered in your normal teacher education program, postgraduate studies give you the opportunity to go into them in a lot more depth.
Further study will also prepare you for roles you may take on later in your career. If you eventually progress to a head of department or principal position, you will need leadership skills as well as your teaching skills, and there are postgraduate courses designed to help you develop those attributes. Specifically, you can find courses that focus on leadership in education – this teaches you a variety of leadership theories that you can apply in real-world situations.
In addition, many postgraduate courses also open you up to the world of research, which can be very valuable for educators. The classroom is constantly evolving, and as humans further their understanding of psychology, teaching methods are being adjusted at the same time. New technology also changes the way that educators interact with students, too. Being able to understand the latest research and keep up with it means that you can apply the most cutting-edge educational theory in your own classroom.
Finally, postgraduate study can help you build your network. Teaching is a challenging profession and having other teachers to support you is incredibly important. You can share advice and discuss new methods to use in the classroom, and sometimes you can just vent to a leader or coworker that understands what you are going through. Ultimately, you will find that having a strong network of peers will make you a better teacher.
So, it's clear that postgraduate study is worth the time and money because it better prepares you for your career in teaching, allows you to develop personally and professionally, and helps you deliver the best possible education to your students.
However, many people are unsure what kind of postgraduate study they should pursue because there are many options. With this in mind, the following sections cover some of the best postgraduate degrees for teachers.
Master of Education
A Master of Education is the most obvious choice. This is a specialized postgraduate degree that teaches both theory and practical application of education. It is designed to improve your skills as an educator and give you the tools that you need to engage your students and teach them difficult subjects in a way that they can understand.
People tend to complete a master's in education after completing their bachelor's degree in the subject that they want to teach. Their undergraduate degree first gives them the foundational knowledge they need to teach, and the postgraduate qualification then provides them with the theoretical and practical skills and tools to deliver lessons in the classroom.
There are two different options in terms of a master's degree in education; an MSE (Master of Science in Education) and an MAE (Master of Arts in Education). In general, an MSE tends to be more focused on practical skills to be used in the classroom, while an MAE explores educational theory in more detail. There will be a crossover between the two, but you should consider which area is most important to you when deciding the right program to go for.
In particular, if you have aspirations to move outside the classroom and work in school-adjacent positions like curriculum development or support roles, an MAE may be more suitable.
Master of Teaching
If you have already completed a bachelor's degree but you want to teach in a different area, the Master of Teaching option is your best bet. You could do another bachelor's degree and then go through the teacher training program, but this will usually take longer.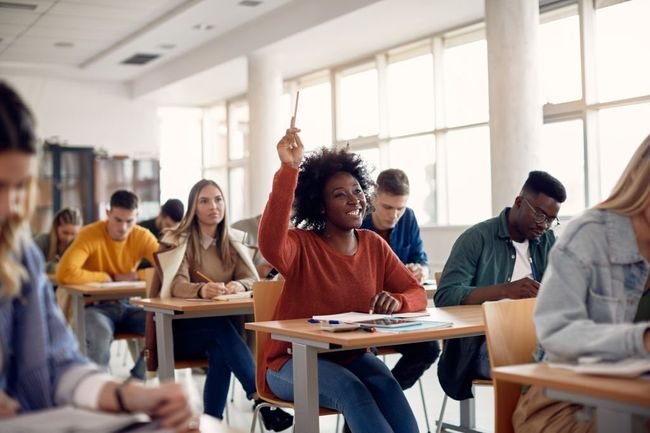 A Master of Teaching allows you to specialize from the beginning, so you can complete your teacher training and learn your subject at the same time. You will still need a related bachelor's degree, but it does allow a lot of flexibility.
Furthermore, completing a shorter master's degree will be more cost-effective than a bachelor's degree, too. So, if you decide that you want to become a teacher in later life, this is a great way to make a career switch.
Master of Special Education
Teaching students with learning disabilities is a huge challenge, and it requires a different approach. However, it can also be incredibly rewarding for educators that are able to handle it in the right way. The techniques and theories that you learn during conventional education courses are not usually applicable when working in a special education environment.
A Master of Special Education degree is specifically designed for those that want to teach children with special needs. It covers a wide range of topics, including the different features of disabilities, behavioral and learning theory, strategies for inclusion, and classroom experience. You will also learn about the technology available to facilitate teaching and how to develop lesson plans that are tailored to the special needs of your students.
Ultimately, this is a challenging postgraduate study option, but it is absolutely necessary for any teachers that want to work with special needs students. Without that extra training, it won't be easy to manage a classroom situation and ensure that your students get what they need.
Master of Curriculum and Instruction
Developing a new curriculum for schools gives you the power to create improvements at a much higher level. You are not just making education better for students in one classroom; you are changing schools throughout the state and beyond.
For some teachers, it's the day-to-day classroom teaching that they love, and this kind of role isn't suited to them. However, if you are interested in curriculum writing, you can do a specific master's degree in it.
The course will cover all aspects of the process, from researching and creating a new curriculum as well as implementing it in the classroom. Thus, you still have the opportunity to work in the classroom when instructing teachers on the new curriculum.
Some teachers may decide to pursue this postgraduate course even if they don't want to work in curriculum development because it is still useful to have a deeper understanding of how the curriculum is written and implemented in a real classroom.
Doctor of Education
Postgraduate study for teachers doesn't have to stop at a master's level. Continued education throughout your career can make you a better teacher and prepare you for different challenges that you may face. In fact, a Doctorate in Education builds on the knowledge and practical skills developed during undergraduate and master's level study. The main aim of this kind of further study is to prepare you for a head of department position or a principal role, but it also teaches you a lot about educational theory, which can be applied in other functions.
There are also specialized doctorates that teach more specific skills, but if you want to build on your abilities as a teacher and continue to grow in a well-rounded way, a Doctorate of Education is worthwhile. Plus, if you continue down the academic route, you could eventually take on a teaching position at a university and help train the next generation of teachers.
Doctor of Education Leadership
A Doctorate of Education Leadership is designed to prepare teachers for leadership roles. The theory behind teaching can be applied to your students in the classroom, but it is a different story if you move into a higher position and you are managing other teachers. These leadership skills are not inherent in everybody, and doing a Doctorate in Education Leadership can be incredibly valuable for this reason – among many.
In modern times, getting this kind of doctorate is even more convenient and flexible than ever before – you can even complete an online EdD program that allows you study and earn your qualification alongside work and family commitments, contributing to your ongoing personal development while you keep your job. The program covers a lot of the theory behind leadership as well as ways that strong leaders can implement change in their communities. There are also courses on problem-solving and ethical leadership.
In addition, this doctorate will prepare teachers for positions that they will take on later in their careers whilst also giving them the skills necessary for other roles outside the classroom. Educators that are working at a policy level or a higher management level will benefit from a deeper understanding of how to be a leader.
Overall, these are just some of the excellent postgraduate study opportunities available to teachers. Often, educators find that there are not many personal development resources available to them through work, so it's important that they take on that responsibility themselves. Pursuing some of these postgraduate courses will make you a better teacher, and your students will benefit from it in the classroom.