Technology
All You Need to Know About Yahoo Chat Rooms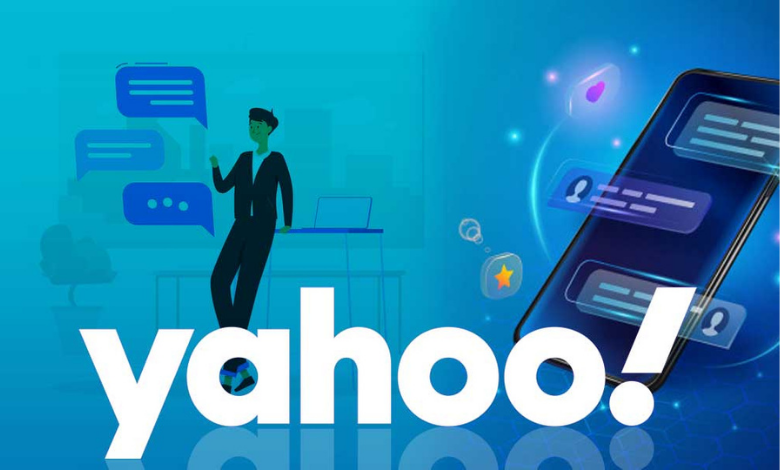 Yahoo is the world's second-largest search engine which is used by millions of users from different parts of the world. Since its inception, Yahoo has introduced several new features for its users which were loved by people very much. One such most loved feature of it was Yahoo live chat rooms.
Back then, when call rates and internet charges were very high, communication with distant relatives and loved ones was very difficult. However, this issue of communication was solved by chat rooms, which made it possible for people to communicate over large distances and that too in real-time with a cheap communication source. Yahoo live chat room was freely available at that time for every person who can use it anytime and anywhere.
With the extensive features that we offered by no other instant messaging client people were able to share their happy moments with their loved ones by sharing photos and files as well. Due to the introduction of this new feature people no longer feel being apart from each other, now they are able to communicate while doing work, travelling, etc., and they no longer have to wait for the emails which people only send when they are free. It will be notorious to mention here that people were also able to work out through their long-distance relationships only because of instant messaging.
Yahoo Messenger Features
Yahoo instant messaging client was also known as Yahoo messenger and sometimes simply Yahoo chat rooms. Since Yahoo Messenger was a free live chat service, users can download it on their devices for their convenience. Also, the accessibility of this chat room was made simple as it can be accessed by the end-user just by their regular Yahoo email ID. Yahoo chat online has also paved the way for users to use other Yahoo services like Yahoo Mail.
Yahoo chat room has also provided several other features like making phone calls over the internet, files can also be transferred, real-time text messaging, video call, etc. One very amazing thing about Yahoo live chat rooms was that they can be downloaded for the Windows operating system where we can even customize the theme of our chat room with various cartoons and many more themes. Also, we can integrate our contacts with the chat room which makes it easy for us to find and communicate with friends. It was also the very first instant messenger to enable the feature of Buzzing and music status.
Files up to the size of 2 GB can be easily shared using Yahoo Messenger which the receiver can easily download on his/ her device. Yahoo also introduced the message like feature in its chat which added a small heat in the message when someone liked it which is visible to both recipients. It had also made it possible to unsend the messages, once done unsend the message got deleted from both sides and cannot be read by the receiver end.
Yahoo Messenger History
Yahoo chat room was officially made public in 1998 on the day of 9 March. With this release, Yahoo instant messenger was named Yahoo Pager. Later in the year of 1999, it was renamed Yahoo Messenger.
In the year 2012, Yahoo discontinued the service of making for people making their own chat room. The act was pushed by a news report which claims that this feature of Yahoo is pushing our young generation towards paedophilia, a psychiatric condition where an adult feels physically attracted to preadolescent children. When this report was flashed by several new channels, then Yahoo left with no other option to take this Yahoo free chat room feature down.
With the passage of time, new chat rooms were introduced which gained a lot of users and hence there was a significant downfall in the number of Yahoo chat users. Moreover, Yahoo didn't make any notable updates in its chat room because of which people started becoming bored of it and switched to new platforms. Therefore, on November 30 2012, Yahoo announced that Yahoo chat online is going to close on 14 December 2012 and so it happened.
Despite the fact that a large number of people discontinued using Yahoo Messenger, many others still want and pray for Yahoo chat rooms to be back. It makes a re-entry in the year 2015 replacing the old one. With the comeback of it, people were now able to send files of various formats, pictures, GIFs, videos etc. Also, now people were also able to send emoticons while chatting at the same time. However, the new Yahoo Messenger with new features was still not able to gain the attention of the public and again got shut down in July 2018 and Yahoo Together, which was yet another platform that falls under the category of Instant Messaging and Social Media which again got shut down in the year 2019.