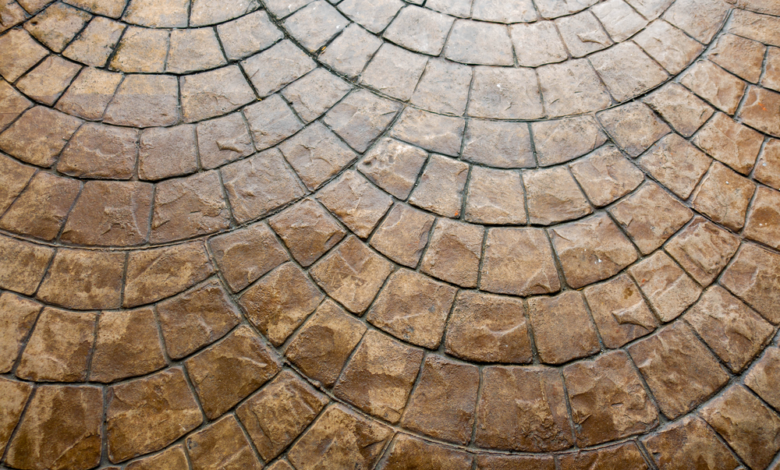 An attractive driveway does have the ability to increase your property value to a great extent. Stamped concretes spice up your same old boring gray slab with the hint of creativity without breaking your bank. It has gained massive popularity due to its functional and aesthetic properties.
If you wish to give your simple concrete a stunning makeover, then decorative stamped concrete is the best choice for you. One of the major advantages of the stamped concrete is that they are easy to maintain.
6 Ways on How Stamped Concrete Can Increase Property Value
Today, the usage of stamped concrete can be seen in many construction projects because of its durability and the decorative touch it offers. Stamped concrete allows you to have a gorgeous looking functional surface that adds beauty and value to your property.
Read the blog to know how stamped concrete contribute to increase the value of your property.
1. Easy maintenance
As mentioned above stamped concrete offers an easy to maintain facility when compared to its other alternatives. This is because stamped concrete is less prone to wear and tear that simplifies the maintenance procedure for homeowners. For example, other materials like pavers become loose over times causing the surface to crack. Repaving your driveway every year is a costly affair. That is why stamped concrete is a better option for your driveway or pavers than its other alternatives.
2. Durability
The durability of concrete does not need an explanation. Spending on stamped concrete is a smart investment as you do not need to spend your hard-earned money on similar material in the future for repairing purpose. The best thing about concrete is that it is suitable for every environment. You only need to find an expert to install it for you.
3. Huge variety of patterns
Stamped concretes are available in a variety of colors and patterns. For example- when it comes to driveways the following patterns are available
Herringbone
Cobblestone
Brick Pavers
Flagstone
Fan pattern etc
Stamped concretes have an amazing ability to imitate the look of each and every material. Apart from patterns, different colors can also be applied on a concrete surface to enhance its beauty.
4. Less labor intensive
Installing stamped concrete for your driveway, patio or walkways is a less labor intensive job than its alternative materials. Today builders prefer pouring concrete to make the desired pattern due to its affordability and ease of use.
5. Affordable
Natural materials definitely look phenomenal but they are expensive at the same time especially when you are using it for an entire driveway. In contrast to that you can use stamped concrete that can easily mimic the look of natural materials with a significantly less amount of money.
6. Increase resale value
If you have plans to sell your property then you must renovate it to obtain a new like appearance. The aesthetic properties of stamped concrete have the potential to add great value to your space. That is why you are recommended to renovate your home using stamped concrete Mississauga. Buyers would easily get convinced to pay extra for a house that stands out. For example, a cobbles stone driveway will look more attractive than a simple white concrete driveway.
Revive the love and affection for your home with a smart home renewal project with Hi-tech decorative stamped concrete solutions that can significantly increase your return on investment and add a touch of creativity to your home. In order to achieve your desired look, you need to type concrete contractors near me on Google to reach a suitable contractor for your project.