Education
Everything You Need To Know About Bachelor Of Architecture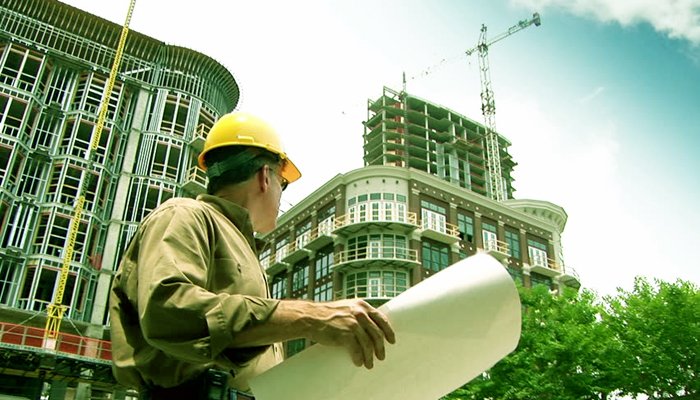 The study of artistic and organizational aspects or construction is called architecture. Bachelor of architecture enables students to learn architectural planning and design and space management for maximum utility. There is significantly less use of core mathematics in this field.
Bachelor of architecture is a five-year undergraduate program that looks toward helping students undergo training and theoretical knowledge on preparing a construction blueprint using appropriate techniques and principles and designing aspects of building models of buildings. It has become almost mandatory to create structures that can serve the public's needs in general with the advancement in technology and the increasing rate of urbanization. Concerning the increasing construction of malls, commercial companies, flyovers, etc., architects are in high demand.
Candidates willing to pursue this five-year degree program must have qualified their 10+2 from any recognized board with a minimum of 50 per cent of aggregate. Diploma holders in relevant disciplines can also apply for admissions into B.Arch program.
Many institutes offer admissions into bachelors of the architect through NATA scores, whereas some accept state level entrance exam scores like WBJEE, UPSEE, etc. Some offer admissions based on HITSEEE, GITAM GAT, etc., scores. Based on the scores and merit list, shortlisted candidates are called for counselling round for final seat allotment.
There are also some private universities and institutes that offer direct admissions into B.Arch courses. A certain number of seats under the management quota scheme are reserved for B.Arch aspirants in these institutes.
After completing a bachelor's of architecture, students can look for job opportunities or further pursue post-graduation wherein they can specialize in the field of their choice. Aspirants will have options for masters including Environmental Planning, Urban Planning, Housing, Infrastructure Planning, etc.
There is a constant need to develop architectural designs that can accommodate more people in less area as India is moving towards rapid urbanization. There is a need for good architects in India to accomplish this and move towards vertical construction development. Various private and government organizations hire architects.
Popular recruiters of architects in India include the following names:
| | | |
| --- | --- | --- |
| 1. Manchanda Associates | 2. Chitra Vishwanath Architects | 3. Larsen & Toubro |
| 4. IMAXE | 5. DLF | 6. Sahara Group |
| 7. Architect Consultants | 8. Edifice Architects Pvt. Ltd. | 9. Jindal's |
| 10. Jones Lang LaSalle Meghraj | 11. VSA Space Design (P) Ltd. | 12. |
After completing a bachelor's of architecture, students can bag up to INR 2.5 LPA to INR 5 LPA package. Moreover, with experience, architects can earn up to INR 15 LPA.
Let us have a look at job options after completing a B.Arch degree program:
| | | |
| --- | --- | --- |
| Job Option | Top Recruiters | Average Salary |
| Government Jobs | Delhi Development Authority, Highway Development Authority, Municipal Councils & Corporations, etc | INR 4 LPA to INR 5 LPA |
| Construction and Project Manager | Shapoorji Pallonji, Larsen & Toubro, Jones Lang LaSalle, CB Richard Ellis, Cushman Wakefield, etc | INR 4 LPA to INR 10 LPA |
| Urban Designer | Eureka Moment Design Company Private Limited, Axis Architects and Urban Planners, Aelius Venture Pvt. Ltd, Exetera INC, etc | INR 2.5 LPA to INR 6 LPA |
| Landscape Designer | Cherry Garden and Landscapers, Perikali, Xanadu Organic Gardens, Paudha, etc | INR 2 LPA to INR 4 LPA |
| Architectural Journalist | Architecture Update, Architecture Digest, IA&B, WFM, etc | INR 3 LPA to INR 5 LPA |
You can now observe that with an architecture degree you can choose to land wondrous career options.