Technology
How To Increase Student Engagement With Smartphone Technology
Smartphones, are they a bane to educators worldwide or an incredibly powerful tool that can help teachers all around the world retain the attention of students in intriguing and engaging ways? Well, the answer is both.
As a matter of fact, according to the Pew Research Center, 96% of Americans aged between 18 to 29 own a smartphone, 75% of students of high school or lower educational levels, and 93% of college graduates use a smartphone regularly. Even though innumerable school districts and universities are banning the use of smartphones, their concern is undoubtedly understandable. Most educators presume allowing mobile devices in class will lead to students watching YouTube videos, texting during lectures, or scrolling through their favorite social media feeds.
The time has arrived to embrace the powerful devices your students carry in their pockets. Smartphones do not have to be a distracting menace necessarily. Rather, it should be taken as an advantage of the technology growth to improve and increase student engagement. Using essay typer technology in the classroom will help students to gain an in-depth understanding of the topics that intrigue them, collaborate, and direct their learning.
Today's comprehensive blog post is for all those educators who are apprehensive of incorporating smartphone devices and technology for their students in the classroom. Here we will walk you through the remarkable ways you can use smartphones to connect, empower and engage students successfully.
Ways To Promote Student Engagement And Learning With Smartphones
1. Use Blogs To Submit Assignments
Blogs of less than 3000 words are short online articles that are taking the world by a massive storm. They are an exemplary resource for both writers and the readers. The writers can express their ideas constructively, and readers also get to learn something new.
In the words of the best minds associated with remarkable services, when educators post crafted assignments as blogs, it allows students to showcase their papers and help each other grow by posting comments. Allowing students to post blogs publicly also implies that you will perhaps receive higher-quality work. You can add popular and user-friendly blogging sites like Medium, Blogger, WordPress, and Weebly to foster student engagement in the classroom.
2. Use Podcasts or Videos To Allow Submitting Of Assignments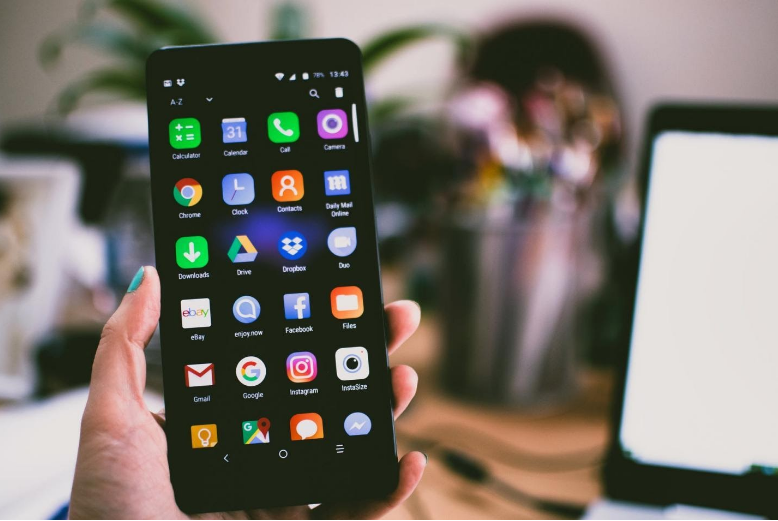 The second most brilliant way to enhance student engagement through smartphone technology is to use podcasts and videos. They have proved to be quite engaging and intriguing ways over the past few years by which students can submit assignments. Further, these kinds of resources minimize a lot of presentation stress felt by the students. They can create numerous versions and not be able to note the people assessing their assignments. You can also create podcasts and videos of your ongoing lectures for students to review after class or when preparing for a test. This will help students hugely who have missed a couple of your factoring calculator lectures. Educators can have their students share podcasts through Soundcloud and videos through YouTube.
3. Send Reminders Via. Text Messages
It can be incredibly challenging for parents to go through emails, but it's a proven fact that 98 per cent of all text messages sent are read. In the modern era, text messages are a unique medium where adults and children are active. The remarkable app Remind enables educators to send messages securely to both parents and students. They can be sent to any cell phone; even it is not a smart one that receives text messages- or any mobile device through this spectacular app.
4. Ask Students To Shoot Pictures Related To Lessons
These days' students are armed with a camera at any given moment, which puts them in an accurate position to captivate real-life examples of your class lessons that come from their world. They can email those pictures directly to you or save them to Google Drive accounts to share with you easily. Instructing students to bring images into a class discussion is a brilliant way to engage students.
5. Craft RSA Animate-Style Whiteboard Videos
Have you ever come across those brilliant videos of speedy whiteboard drawing before? RSA Animate has designed innumerable of them, and they are jaw-dropping. The simple version of those isn't so difficult to create, and they are completely doable with a mobile device camera. You can plan out your video and what you can draw, apart from recording a video of the whiteboard and your arm drawing out illustrations. After that, you can simply upload the video to YouTube with the aid of Creator Studio. Finally, add some lapse option, audio tab, and you are good to go!
6. Send Students On A QR Code Scavenger Hunt
Well, as you know, scavenger hunts are quite fun by themselves. However, when students are provided with steps through QR codes, the hunt brings in a completely new level of intrigue. There is a remarkable app in the market known as Classtools.net, which comes with an easy QR code scavenger hunt generator. All you need to do is input the questions, and the generator will create unique QR codes for you. Furthermore, just hand the QR codes up where necessary and turn the students loose on them with a mobile device and a QR code-reader like i-nigma.
7. Design Infographic Videos To Discuss Complicated Topics
Visuals are always more engaging than written text and are designed to convey significant information in the clearest ways possible. Infographics take this concept to a completely new level. They are typically designed for exhibiting some kind of data that can be easily used to compare population statistics in geography or show the history of the internet. You can make use of software like Piktochart, GIMP, or Photoshop for drawing the attention of the students to the most vital options first.
8. Design A Song Parody
Parody is a fun way to connect content from class with the daily lives of students. You can let your students select a theory they have studied and a song they are in love with. They need to find a karaoke version of the song and start writing the new lyrics inspired by the concepts they have learned. When they are done writing, they can play YouTube videos of the song through speak of a device while students sing along. They can even use a website like AudioBoom to record the song. Doing this helps students get engaged in the content and surely listen to each other's songs.
Wrapping Up,
Transforming a gadget, that up until now, you thought was a distraction into an incredible learning device will not ever happen overnight. Deliberate practice and adequate patience are essential for you and your students. However, it is absolutely worth it to unravel the ease of access to unlimited resources and information- not to forget the engaged learning- that smartphone fosters within students.
The use of smartphones in the modern-day classroom isn't going away soon, so the teachers who are enthusiastic about embracing positive attitudes can make use of these techniques to improve student engagement in the classroom.
Do you have any ideas in mind to foster student's learning and retain their engagement through use of a smartphone? Let us know in the comments section below.