Technology
Four Most Popular Email that doesn't Require Phone Number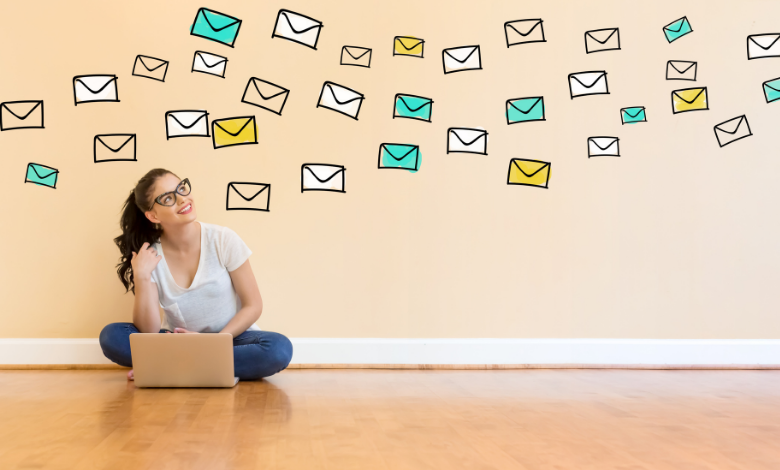 Emails have always been a great part of our lives; it has played a great role in making effective communications. In this COVID-19 breakout, people have to work from home. Since distance communication, whether personal or work, has always been difficult, but it was made possible and easy only by using emails. Additionally, nowadays emails have become a source of promotion as well.
Whenever we visit a new website, it asks for registration through emails, thereafter they use the information provided by us to promote their services and products by sending us emails. Moreover, if we have a phone number associated with our email and somehow, they get to know that, then we start receiving promotional messages on our phones as well. In order to avoid it, one can make a free email that doesn't require a phone number while making an email account on it.
Here, in this article, we have provided you with a list that contains some of the best email service providers that are email that doesn't require a phone number for making an account on them.
Also read: All You Need to Know About Yahoo Chat Rooms
Top 4 Emails That Does Not Require Phone Number
1. Gmail
First and foremost, a very popular email client being used around the world by millions of people, Gmail. Gmail is one of the best email service providers out there, known for its high-level security and several benefits that came along with it. Gmail also provides you with 15 GB of free cloud storage where you can store your photos, files, etc. And guess what, it is a free email without a phone number.
To make an email account on Gmail, you just need to create a unique username and password. Following are the steps by which you can make an email account on Gmail:
Open your browser and visit the Google Account Creation Page.
There, you have to click on the Create Account link.
A form asking for your basic details like name, username, and password will appear. Remember, you have to write a unique username (email address) that has not been taken yet, otherwise, it will keep on showing errors and will not be able to move forward with account creation.
Click on the "Next" button.
The next form will appear, where you have to enter your Date of Birth, Gender and Recovery email and password, both of the later ones are optional and can be skipped.
Click on the "Next" button.
Agree to the term of use of Gmail.
And now your email is ready to use.
Also read: How do I Create an Email Account in Outlook?
2. Mail.com
This is yet again a widely used email service used by people around the world. Here you can easily create an account which will just take up to a few minutes for you to register for it. It is an absolutely free email with no phone required for making an account on it. Along with a free email account without a phone number, it provides several other features. The one most prominent is that it provides you with 200 unique domain names that suit your profession, like engineer.com, accountant.com, consultant.com, etc. One can create multiple accounts with different domain names. Also while sending an email, you can attach up to 50 MB of size and it provides 2 GB of cloud storage.
Following are some simple steps by following which you can easily make a mail.com account without a phone number:
First, on your browser, you have to visit the mail.com website.
There, you have to click on the "Free Sign Up" button.
A window containing the email account registration form will open up where you have to fill in your basic details.
Now, type your email address. Here, you can choose from more than 200 domain names to be a part of your email.
Now, you have to create a password for the email which should be of at least 8 characters with a combination of Upper- and Lower-case letter and some special characters.
Now, enter the email address and phone number for recovery. It is optional which can be skipped.
Fill in the captcha code.
Lastly, click on the "Accept" button and your free email no phone number email account is ready to use.
3. Protonmail
ProtonMail is a temporary email service provider. By temporary we mean that the email created by you will itself get deactivated within a few days after its use, so as to ensure the full privacy and security to users and by this, the user cannot be traced back. It is a Switzerland based email client. It provides you with 500 MB of storage and up to 150 email sending capacity for a day. To know more about ProtonMail visit the emailspedia website which provides you elaborate information about all pros and cons of this email.
Below-mentioned is the steps to make a free ProtonMail email account:
First, open your browser and go to the ProtonMail sign-up webpage.
By visiting the page, you have to select the free plan by clicking on the "FREE" tab.
Click on the "Select Free Plan button.
Now, create your username (email address) and password.
Enter the recovery email (optional).
Click on the "Create Account" button to enjoy the free email without phone number.
Also read: 4 Advantages That Come With Email Marketing Automation Software
4. TUTANOTA
Tutanota is an open-source email that provides you with end-to-end encryption so as to maintain the high security and privacy of the user. It is also free because it focuses more on user's privacy and security. It provides you with 1 GB of storage. To get more information about Tutanota email visit the emailspedia.com website.
In order to create an email that doesn't require phone number on Tutanota, the following is the steps:
First of all, you have to visit the Tutanota Email Sign Up webpage.
There, click on the "Get Encrypted Email" button.
You will be directed to a new page, where you have to select the email plan. Select the "FREE" option.
Click on both of the checkboxes that appear on the screen. Then select "OK".
Now, enter your email address and set the password for the email.
Check the option saying you are above 16 and agree to the terms and conditions.
Click Next and follow some on screen instructions.
Now your free email no phone number is ready to use.