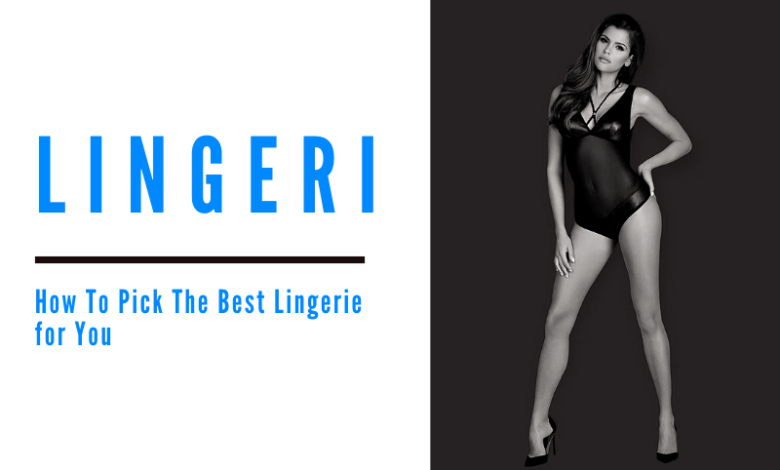 There are a few things to keep in mind when picking out the perfect lingerie.
For instance, fabric: Lace is typical for women who want something soft and delicate, but it is scratchy and can cause redness. If you want something more durable and not as expensive, try going with a satin fabric instead.
Also, think about your figure type! For example, if you have a larger chest then it would be best to avoid anything too sheer or flimsy because you won't get the support you need.
The Different Types of Lingerie
Knowing the different types of lingerie on the market will help you to decide what you want to purchase. Stores like My Amazing Fantasy Weymouth have a great selection of lingerie and helpful staff who can guide you to the right purchases for you.
While looking for lingerie, you are likely to find the following.
Full Coverage Bras
Full coverage bras are designed to provide good coverage while keeping the breast lifted and separated.
These bras will have underwire, padded cups and will not be sheer or push up. A full-coverage bra is a great option for women who have a larger bust line because it provides great support without feeling bulky.
Demi Bras
Demi bras are a great option for women who have a smaller bust line. They offer the same support as full coverage bras but are designed with more material on the bottom of the cup and less fabric covering the breast.
Demi bras also look great when wearing tight-fitting clothing because they help to maintain your bust line and do not show through the thin material.
T-Shirt Bras
T-shirt bras are made from natural fibres and provide a seamless look under clothing. These bras will feel like you are not wearing anything at all but still provide support for your breasts.
How to choose?
If you are on a tight budget, you might be wondering whether it would be better to splurge on sexy lingerie or to just get a bra and underwear cheap. If you do choose to buy cheap underwear, then consider these tips:
Buy only from trusted stores.
Choose colours that look good on your skin.
Buy something that holds up well.
There is a big difference between a cheap bra that gets stretched out and a cheap bra that starts to fall apart after one use.
If you are looking for lingerie that you can wear out in public, then it is worth spending more money on the right product. This can be part of your seduction arsenal and make you feel good about yourself.
Know Your Lingerie Size
Longline bras are a great option for women who want something that is more supportive but does not feel as bulky as a standard underwire bra. Longline bras are designed to extend all the way around your body from the cups to the band.
This design is great because it gives you support similar to an underwire bra, but without feeling trapped. Longline bras will typically have padding cups and should be worn with clothing that has a higher back.