Lifestyle
A Quick-Fire List Of What To Remember On Your Wedding Day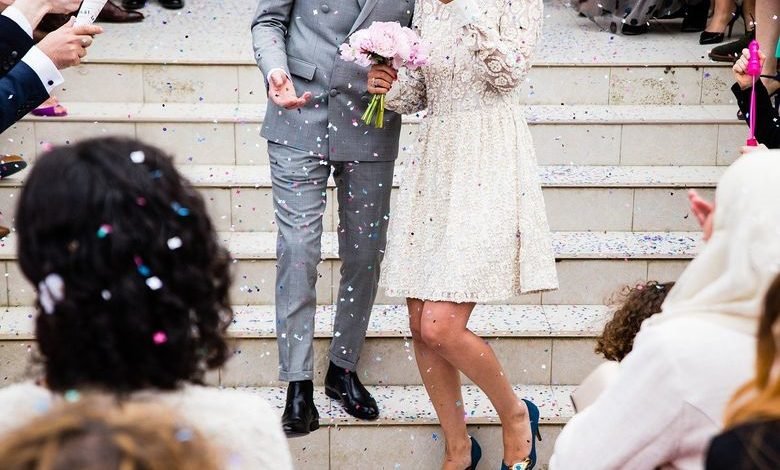 The months, maybe even years, of planning are over, and the day is finally here. You want it to go without a hitch, but even when it's time to enjoy yourself, there are still a few things you need to remember to ensure that everything goes smoothly.
Be on Time
This seems like it would be a no-brainer, but in reality, it isn't always the case. Weddings are renowned for starting later than they should, whether it be due to the bridal party being held up in pre-wedding preparations or last-minute issues with transport. But with your guests more than likely to include older, more frail people, and your vendors and officiant probably running on a tight schedule themselves, it seems like only good manners to do everything within your power to ensure you start right on time.
The Rings
Your wedding ring, such as these from newmanbands.com, is perhaps the biggest symbol of the commitment that you and your partner are making to one another, and getting these precious rings to the venue often falls under the jurisdiction of the best man or the groom himself. As a vital part of the ceremony, they are important commodities, and care should be taken to ensure that they make it to the big day without a problem.
The Speeches
It is traditional to have several speech-givers at a wedding reception. From parents to the best man and the groom himself, speeches are a chance for those involved to give thanks, reminisce, and celebrate the happy couple with the family and friends most important to them. If you are one of the people speaking, it is particularly important to remember to bring your prepared speech with you; the alternative is that you may just have to wing it.
The Photos
As the part of your day that will adorn the walls of your and your families' homes, it is essential that you have a good idea of the types of photos you want to have of your special day. Some love the candid experience, where talented photographers will meander in and out of your guests, capturing the joy and magic in a non-intrusive manner. Others prefer the more traditional posed pictures, where groupings of various guests and the bridal party will be sure to dazzle for years to come. If this is your preferred approach, it is a good idea to give your photographers a list of the photos that would mean the most to you to ensure nobody important is left out. This also works well with the more intimate couple photographs, particularly if you have seen something you really like.
The Band
Nowadays, many couples plump for a live band to entertain their guests in style. It is very easy to see why – they are infectious and guarantee to get the dance floor full for the entire evening. A great way to ensure that everybody is having fun is to give your band a list of all of you and your new spouse's favorite songs. This way, they can tailor their set to your personal tastes, leaving you to dance the night away.
Your wedding day is all about you and your partner. People are there to celebrate your union through a magical day full of love and laughter. By remembering these simple tips, you can guarantee that your day will run seamlessly from start to finish.