Lifestyle
Marvelous Gift Ideas for Mom That Can Make Her Feel Special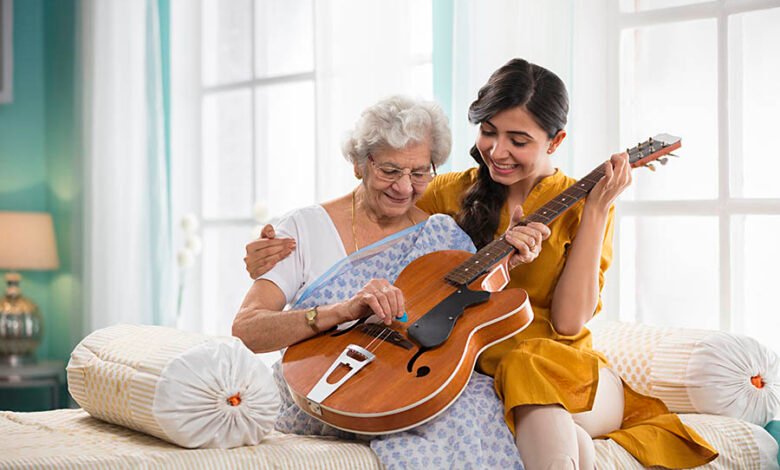 She does not have time for herself but learns to take care of all the requirements and needs of her family members. The contribution and efforts of a mother are not given much attention as it wants to be given and they can be referred to as the most under-rated dedicated employees. Yes, a mother is always 24 x 7 involved in her job of taking care of the family and is sometimes off for leave or even a half-day.
The passion, enthusiasm, and sacrifice of a mother are just unparalleled with any other human being. With all these considerations in mind, it is often hard to measure the full might and durability of a mother. To honor this extraordinary figure, here are the enlisted mother's day gift ideas that can be accepted for the celebration of the upcoming mother's Day on 9th May, the Second Sunday of May.
Exclusive & Inexpensive Gift Ideas for Mom
Gifts under the budget of INR 1000– The celebration of any occasion does not mean that you have to pay a huge amount of money to express love & emotions towards your mother. There are lots of gift choices that are available under the budget of Rs 1000 so that you don't finish up with empty pockets after the occasion.
Some of the fabulous gifts for mom for the occasion under the above-mentioned price tag are as follows:
A bit of fine gem studded or silver jewelry in the design of the bracelet, pendant, earrings, necklaces, etc.
Coffee maker for refreshing morning coffee.
Blooming bouquets for mother's day will be the cheerful start of the day.
A gift basket of healthy snacks.
Designer leather accessories.
Personalized table lamps, coffee mugs, covers, photo frames, cushions, etc.
A lucky bamboo or some other household plant.
A statue of Gods/Goddesses.
A special care cosmetics kit, spa kit, or detox kit.
Home decor things such as aroma candles, wallpaper, paintings, etc.
A yummy gift of chocolates and cakes.
Cool electronic devices.
A CD pack of her favorite music & a lot more.
DIY Gifts for Mother's Day, Gifts with special emotions, and Do It Yourself tips
Money can buy gifts but not necessarily the emotions associated with them. If you want to add an emotional appeal to your mother's day gifts, it is important to present them a personalized touch through some simple DIY gift idea tips. Take a quick look below:
Offer your homemade green tea blend – If your mother loves to sip a cup of green tea rather than a coffee or normal tea, it will be an excellent idea to give it a unique appeal. You can make a homemade blend of green tea with the help of many authentic spices such as clove, black pepper, cardamom, Fenugreek, and other such components as a unique mother's day gift to her.
Give a fresh twist to her hobby of gardening – Spending time with the plant's life may be the style of a favorite pastime for several mothers. Present this hobby another shot by gifting a plant to her or a homegrown kitchen garden to your dear mother as a mom's day gift that consists of little kitchen spices, plants and other vital herbs. You just require small poly bags, sand, nursery plants, seeds, and a background for this DIY kitchen garden.
Gift her special photo frame – Photo frames are known to preserve and beautifully hold old memories. For making the celebration of motherhood a memorable affair for her, you want to design your photo frame with a collection of the best family photos from the home album. Design it effortlessly with the help of colored sketch pens, shining multicolored papers, photographs, glue, & scissors.
Make a charming bracelet with old home stuff – Wonderfully lend your creativity by creating this extraordinary bracelet from the home collected material such as colorful beads, threads, metal bells, and an old locket. These charming DIY online gifts for her will surely amaze your momma.
Create a deck of "I love you" cards or a flipbook – Expressing your sentiments in a relationship is always important and when it is related to your mother, let the dear mom know that you love her the most. To express your feelings and sentiments in the usual scintillating manner, you are required to create a deck of "I love you" cards or a fillip book for your mother. This DIY gift can be simply created with the help of easily available things such as colorful yarn threads, paper, sketch pens, a stencil, & a metal ring.
Try out your flower vase – Designing a lovely flower vase is not some rocket science and it can be made easily by anyone with any expert assistance of a florist. For beginning the journey in this way, you require a bunch of colorful blooming flowers, a ceramic container/glass jar/earthen pot, water, pebbles, water, & flower food.
Don't miss out on the chance of honoring your lovely mother on the occasion of mother's day. These gifts are extraordinary in interest and will be admired by your mom as a "million-dollar gift" for her. So, follow these gifting ideas and shower the love on your "one and only mother" like never before.