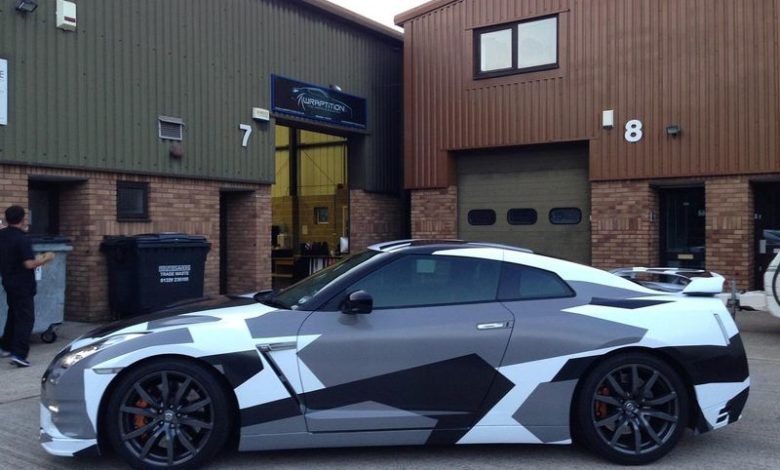 Vehicles with custom wraps are a great way to stand out, increase brand awareness and advertise new products. When people and businesses see your logo daily, it means you'll be getting more attention for all the things you offer.
The price of vinyl car wraps is a one-time fee that never has to be paid again. Unlike other forms of advertising, the investment will make back its money in no time. This can be any other form of advertising, and very much like investing in yourself, it takes the initiative and a willingness to go for it. You'll want to take special care of your wrapped vehicles if you want them to look perfect.
Store Your Wrapped Vehicles Inside
It's a good idea to store wrapped vehicles in a secure, covered area. Alternatively, you can use a pop-up garage or even cover it with a car cover. The most important thing is to prevent the vinyl from being exposed to the natural sunlight as much as possible.
Over time, the sun will slowly fade the wrap, just like a standard paint job. Places like the trunk, hood and roof are especially vulnerable to fading if they're exposed to sunlight. Parking inside the facility is excellent for keeping the vehicle wrap clean. The building can shield it from tree sap or bird droppings, leaving behind hard-to-remove stains.
How to Wash Your Wrapped Vehicles?
We recommend using a giant automotive sponge or a soft washcloth to clean your fleet vehicle wraps. For the best result, wash vehicle wraps by hand to avoid any damage. Car washes tend to be rough on cars, and the last thing you'd want to do is ruin your new truck wraps. It's also tough to be sure of the types of chemicals used by a car wash.
We suggest to use 3M Car Wash Soaps, this will ensure that there will be no chemical damage to your wrap. There are a few types of clearers that you should avoid. It is not recommended that you use an oil-based cleanser. The oil and grease in oil-based cleansers will prematurely age the vinyl.
Also, you might not want to use household cleaners. Like grease and oil, these chemicals can prematurely age your vinyl wrap leaving behind stains. To be safe, we always use recommend sticking with 3M products. This will prevent any accidentally damage your wrap.
Hard to Remove Stains And Spots
If you encounter a difficult-to-remove stain like tree sap, bird droppings, or insects, you must try to treat it as quickly as possible. First, you should soak the affected area with hot soapy water for a few minutes.
This will help to loosen up the stain and give you a better chance of successfully removing it. After soaking the area for a while, you can take a micro brush and gently scrub the spot. If this doesn't work, you can try a 50/50 mix of stain remover and water and then go back to the micro brush and try to get the last of it off.
Getting a custom vehicle wrap for your fleet of cars is a best way to make sure your brand stands out from the competition. Seeing your branded vehicle wraps driving around town will help potential customers connect your service to your location and keep you at the top of their minds.