Lifestyle
Tips And Tricks To Prepare For Your Parents Anniversary Party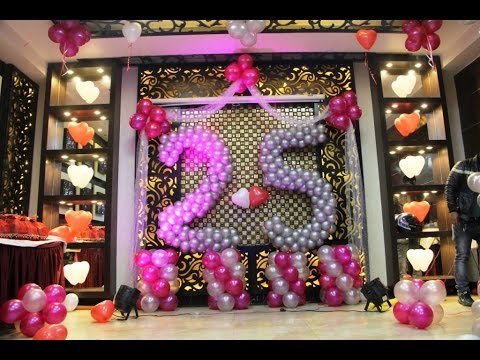 You know, when I was a kid and I used to look at my parent's wedding albums. I always complain to them about why I am not in any picture. You guys don't love me. How could you do a wedding without me and so many other things? I think every kid does such a thing in their childhood at least once. But when we grow up, we realize why we are not in the frame. I think, and I am so sure this is so common and nothing fancy. But now, you guys will ask, if it is so common nothing fancy, then why I started this topic. So dear guys and girls, like me you guys also wanted to be a part of your parent's wedding. But as we all know it's not possible. But if I will say, now it is possible, so what will be your reaction? Trust me, I am not lying, it is possible. You can make this dream come true, with your parent's wedding anniversary. Actually, today I am talking about the parent's wedding celebration. Also, I have to give you some ideas and tips and tricks. So I thought why not, let's fulfill your wish too.
Parents re-wedding
If you want to celebrate your parent's wedding anniversary in a Bollywood style. Also, I wanted to enjoy each ritual, this is the best way to celebrate. If this is your parent's silver or golden Jubilee or a wedding anniversary. With the anniversary cake, wedding laddu also will be on the plate. This will be one of the most rocking and shocking wedding celebration ideas.
Pro tip – if your parents want to wear something new this time, then well and good. But if not then their wedding dress should be that one, which they have worn in their first wedding.
Exchange of garland
If you are adding a royal touch to your parent's wedding anniversary celebration. But at the same time, you don't want to make it completely royal, except for the attire. This is one thing which you can do apart from anything. If you are thinking of giving an anniversary bouquet. I would suggest giving them two beautiful and mesmerizing garlands. So they can exchange before cutting the cake. This will be like a small glimpse of the wedding day on the day of their wedding anniversary. They will definitely go back to their wedding memories, how everything happens. It will truly be an amazing and refreshing experience for them.
Pro tip – instead of using any kind of flowers, use your parents favorite flowers. The flower which your Dad always uses to give to your mom. It can be any color roses, carnation or any other flower. The flower should be beautiful and romantic.
Celebration in their favorite place
Like us, our parents also may have so many dreams and desires for weddings. It can be anything like your parents wanted to do a wedding in a particular place. But because of any reason at that time, it was not possible. But today, you can make this dream come true. You can arrange your parent's anniversary party at their favorite place. This will make them feel so happy. Also, you can order online cake delivery in Ludhiana. I mean to say, wherever you live. Because as you all know, an anniversary celebration is incomplete. So just go for it.
Pro tip- decorate the place just like your parents always wanted. If you want, you can decorate the venue like a bride. It will make your parents feel very happy.
Theme party
You will agree or not on any other thing. But I am sure, on this point, you will definitely agree that theme parties are so much fun. It has its own charm and fun. All of you wearing similar clothes and doing almost the same thing. So definitely, you can go with this option for your parent's wedding anniversary. I am fully sure, your parents will enjoy it a lot. They will love it and your party.
Pro tips – whatever theme party, are you planning, always give the lead portion to your parents. After all, this is their day and everything you are doing for your parents. So this is necessary too.
So, that's it for today. I am sure these ideas will help you to make your parent's anniversary awesome. They will surely enjoy the party and your ideas too. After all, you are doing so much hard work. So don't think much and just go for it, because you are going to do a great job, trust me.