Automotive
How Long Does A Rebuilt Transmission Last?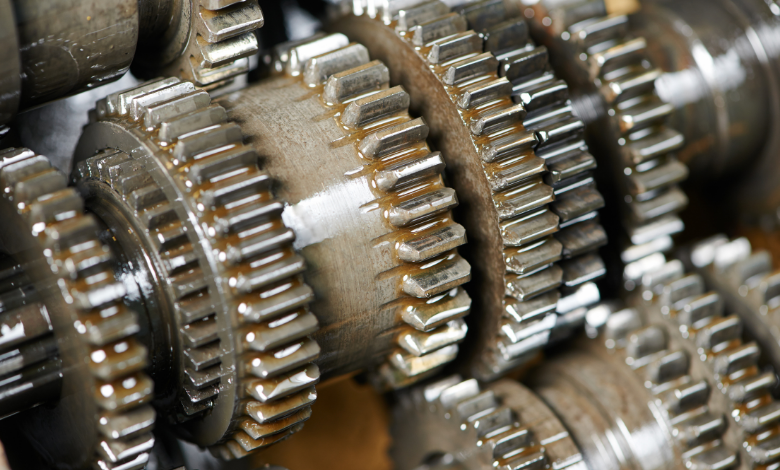 Your vehicle becomes part of your family as soon as you drive it home from the dealer. But, what happens to it afterward is entirely in your hands. If not maintained properly, you compromise the safety your vehicle offers. And the transmission is one of the main elements that need routine maintenance checks.
How Long Can You Expect Rebuilt Transmissions to Last?
If you choose a professional car repair service in North York, you are sure to get the best service for your transmission. When working with the transmission, you should always opt for an expert to do the job. It is a critical process that one needs to do with care. Let us talk about transmission rebuild and how long it lasts in detail.
Transmission rebuild:
First, when a part of the vehicle goes bad, you either repair it or replace it. Professionals suggest repairing only when the damage is minimal. And correcting it would cure the issue. But, when you cannot repair the part, you replace it. It is so much worn out that using it will lead to safety issues.
In the case of the transmission box, there's an option called transmission rebuild. But, you must opt for a service that has experts who can do such tasks. Transmission rebuild involves separating the unit from the vehicle. Then, an expert carefully removes each part that needs cleaning and repairing.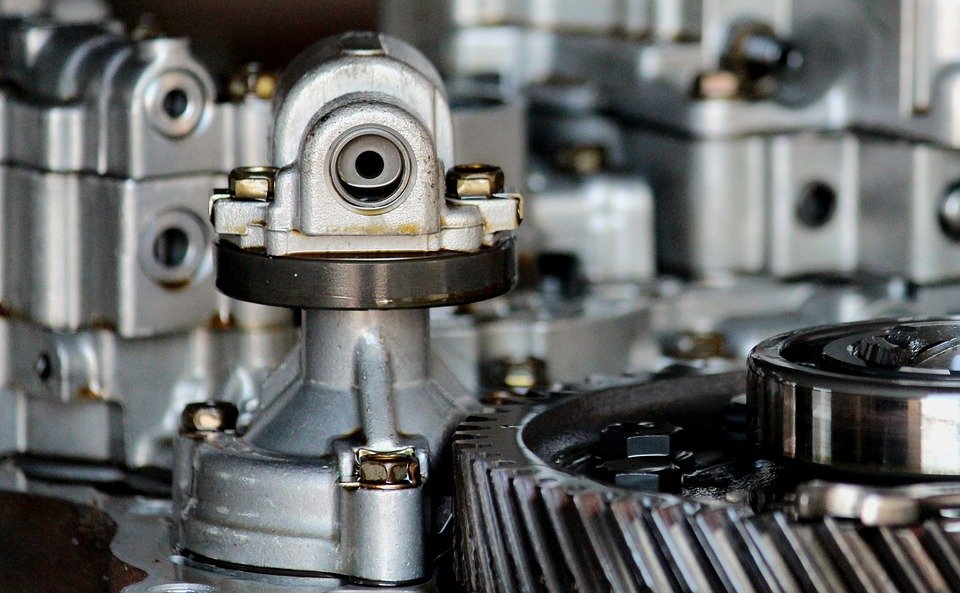 If any of the parts are beyond repair, they will replace those with original parts from the manufacturers. This way your vehicle's performance isn't affected in any way. The service you opt for is what is going to decide your vehicle's health post-maintenance.
So, be sure to select the best service for transmission repair in Toronto to prolong your car's life. We specialize in making your transmissions smooth like when it was new!
How long does it last?
Again, it relies on various factors. The first and foremost important factor is the quality of the service. It takes years of practice and skills in rebuilding an automobile part. This is why you have to opt for a repair shop that has expert and reliable technicians.
While replacing the parts, the technician needs to be careful and know how to put them back in the proper way. You have to understand that a professional service will prevent any additional costs. Inexperienced personnel often make mistakes in handling the parts. Thus, you would have to replace those heavily damaged parts, incurring additional costs.
The second factor that influences your transmission's longevity is you. The way that you handle your vehicle plays an important role. Showing up for scheduled services is an important step that can help you increase the overall life of your car. If your transmission starts to go rough, it is time for you to schedule a maintenance check. Postponing only makes it worse. Addressing the issue as soon as possible is one of the easiest ways to increase transmission life. It also saves you a lot of money.
For a transmission build/repair done in a quick way, the life ranges from 30,000 to 40,000 miles. But, for a rebuild done meticulously for hours, you can enjoy the transmission for up to 200,000 miles. Do you want to know the way we do it? We offer a professional service for transmission repair in North York, that takes care of every part of your transmission unit. Our professionals spend ample time addressing every problem with your transmission unit.
Transmission problems to address immediately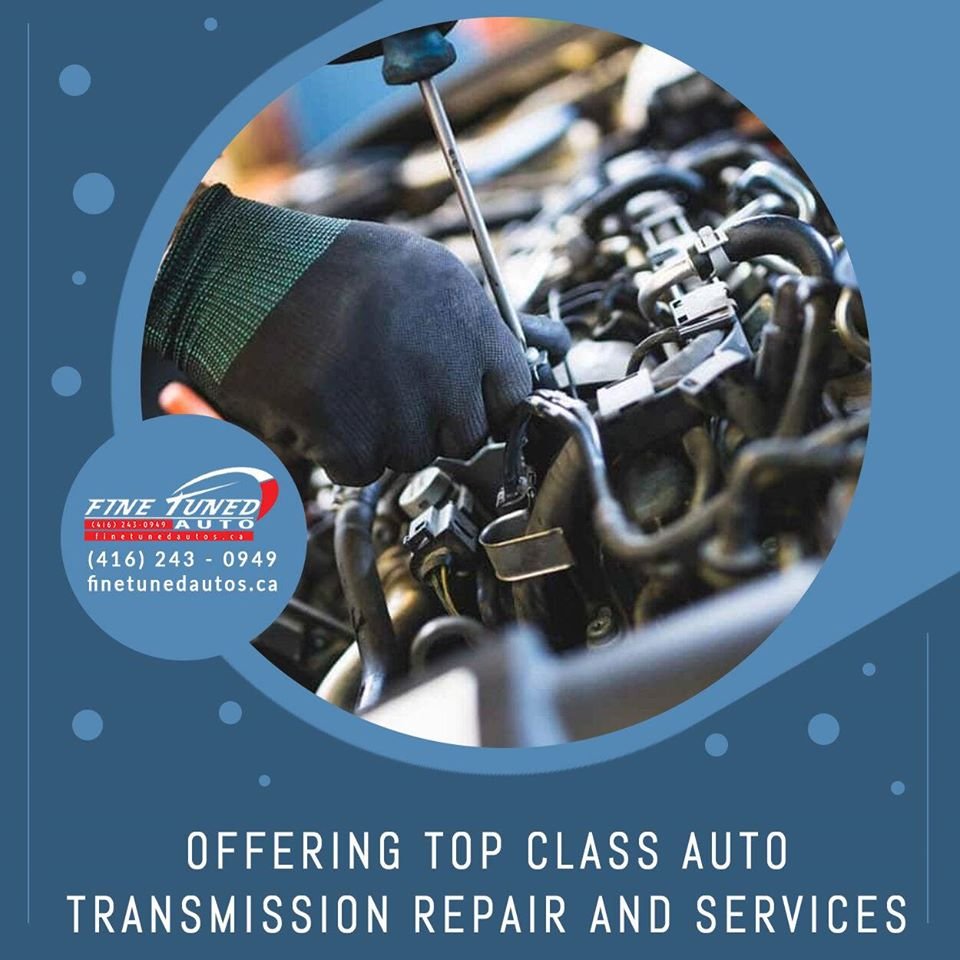 The following are some red flags that you must address immediately. So that you do not spend money on replacing the parts.
Transmission fluid leaks: Look for brown liquid stains under the place you usually park.
Tight gears: If you are unable to enjoy the smooth operation you used to, it is time to get the transmission box checked out.
Clunking, squealing, rattling, or humming sound: Any funny sounds when you shift from one gear to another? If so, you must undergo a detailed service immediately.
Depending on the age of your vehicle, the cost and time may go up. Because finding replacements takes a lot longer. And older cars have different transmission units that have heavy mechanical parts.
Why FineTunedAutos?
If you are skeptical about the service you might get, try reaching out to FineTunedAutos. We offer a range of services dedicated to improving the life of transmission units. By opting for our transmission repair Toronto, the following are some benefits you gain:
Gears shift smoother.
The car's engine performance improves.
Ensures longevity of the car.
Now, let us take a look at the different services we offer to enhance your transmission into a smoother journey.
Transmission maintenance: Includes the inspection of every part of the transmission unit. You wouldn't need to perform many future repairs if you keep your transmission regularly in check.
Automatic transmission repairs and rebuilds: We have specialists to take care of automatic transmission units. We also have a team that has wide experience in rebuilding such transmission units. We strive to reduce any faults that might affect the performance of your vehicle. Moreover, we aim at reducing any safety issues that might occur due to the replacement of transmission parts.
Differentials and CV axle repairs: Opt for this service, if you want to increase the stability of your vehicle. We can fix any issues related to improving the overall terrain stability of your vehicle.
Conclusion
Transmissions are one of the most important parts of a car. You must take care of them properly to ensure that you do not end up paying for repairs that you could've avoided. Remember, regular maintenance saves your purse/wallet!
If you are interested in learning about A1 Junk Car For Cash Sydney solution, please do not hesitate to contact us today.