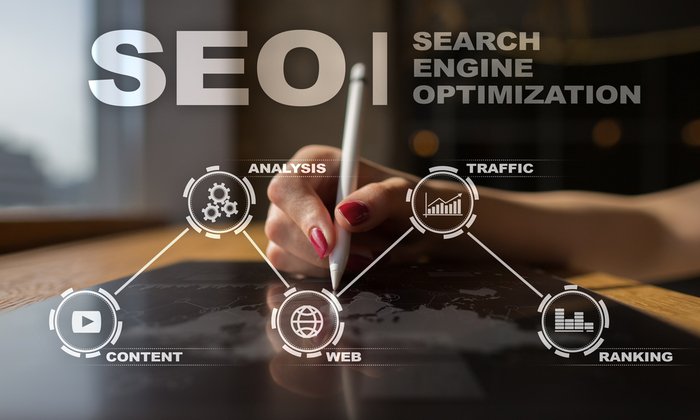 Are you new to SEO marketing?
Well in case you're, and you've come around this blog, consider this your lucky day. Today, we will help you learn about the ultimate power of search engine optimization and why it is necessary for your business. Along with educating you on the value of SEO marketing, we will also shed light on some of the most favorable factors that can increase your online conversions.
For those of you who don't know what a conversion is, then it's pretty obvious that you're just starting out with a new website. The digital world is far off from your reach if you aren't familiar with the terms.
But just in case, if you're aware of what conversions are, then read on.
For the rest of you lot, I recommend that you join Moz or Search Engine Journal to get familiar with SEO.
So to begin with,
A SEO Bristol expert tell us, while SEO is all about ranking your website on search engines with a specific focus on Google. Why Google? It's because Google is one place where people normally visit in order to search their respective queries. If you or I, the common people ever have a problem or can't understand something or are looking for a new place to eat out…
Google is our go-to place.
Do you also have a website? Are you wondering how you can get maximum traffic? Let's check out.
Tip # 1: Do Your Keyword Research
To rank up on Google, the first and foremost thing you need to do is perform thorough research of some of the high-ranking keywords that fall into your domain. It's pretty obvious that if you have a website, there is definitely a product/service you're selling through your domain. Now how will you appear on Google Searches if you're not working out to rank your site content on the key terms or phrases which many individuals (like you and I) are using to search up items on the Internet?
To make sure your content appears on relevant searches in Google, optimize your content with high-ranking keywords. Now, you must be wondering what high-ranking keywords are?
Well, these are the types of keywords which have maximum volume.
Because there's a lot of competition on Google, keywords with high volume also have multiple competitors using them abundantly in their website content. Now, if you decide on going straight up to use those keywords in your content, then there's a chance you just might rank on the 2nd or 3rd page maybe. But as far as the first is concerned, the top spot is secured by those who have worked tirelessly to create backlinks. Speaking of backlinks, I'll explain that to you later in this very article.
For now, continue reading.
So what's the fix? Well, it's simple. Find keywords with average volume and low keyword difficulty.
Tip # 2: Create Quality Backlinks for Your Website
Yes, if you want to appear in searches, you need quality backlinks. What are backlinks? Well, these are links coming from someone else's website. For instance, you go around posting your website link on let's say, Entrepreneur or Fast Company or a video animation website. Only if these platforms allow you to add a link on their website through a blog post or a comment, you're lucky enough to get a backlink from them.
The more authority websites (websites that are authentic and ranking up on Google) provide you with a link, the better is your chance of appearing on top of Google Searches, and well, it's all about Google, so you need to work on building backlinks. How can a newbie like (you and I) create quality backlinks?
Well, you need to start pitching these websites. They won't respond to you directly. You will have to be patient and work your way up by gradually building your domain authority in the online space.
Don't ask me, "What is Domain Authority?" Please give it a read yourself, bud.
Tip # 3: Work on Your Content (Make it User-Friendly)
Bill Gates once said,
"Content is King," and we all started wondering how exactly is that?! Well, fast forward to today, and we already know-how. Content is surely one of the significant factors which will ensure whether your website will see the light of the day or not. The more easier and digestible your content is for the customers, the greater its chance of appearing at the top of Google's relevant searches. Confused, eh?
Well don't be. Let me help you get things straight.
Words that are easily constructed and have a clear context are more easily understood or complicated and too technical to digest? You will have your answer once you ponder on that!
Words have power. Words can convince you, or they can demotivate you, so you move to the alternative.
It's why most entrepreneurs hire content specialists to create interesting content for them.
You can always check out SEO marketers like Brian Dean or Neil Patel by visiting their blog and checking out their content. It will help you set a tone and style for your blog page as well. Before you know it, you will be converting visitors by convincing them you're the holy grail of whatever you're selling on the Internet 😉
YOU MIGHT ALSO LIKE: The Ultimate Guide to Best Practices for SEO Content Writing in 2021
Tip # 4: Write Your Own Meta Descriptions 
Every page has its unique standing in the online world.
Write your own unique meta descriptions if you really want to stand out from the crowd.
Many digital marketers often make the mistake of leaving meta descriptions the way they are, and the automated tools serving your website automatically pick up content randomly from your web page. As a result, even though you've created very compelling website content, it won't see the light of the day just because the meta description does not contain relevant key terms or phrases that your audience might be searching for. Therefore, it is always advised that you create your meta descriptions yourself. Optimize them with high-ranking keywords, and voila, you're good to do business.
So there you go. Here are some of the top SEO marketing tricks and tips which I can offer to you. I hope you find this article helpful? Let us know if doing any of the above helped you increase rankings.