Technology
How To Solder – Beginners Guide to Soldering Irons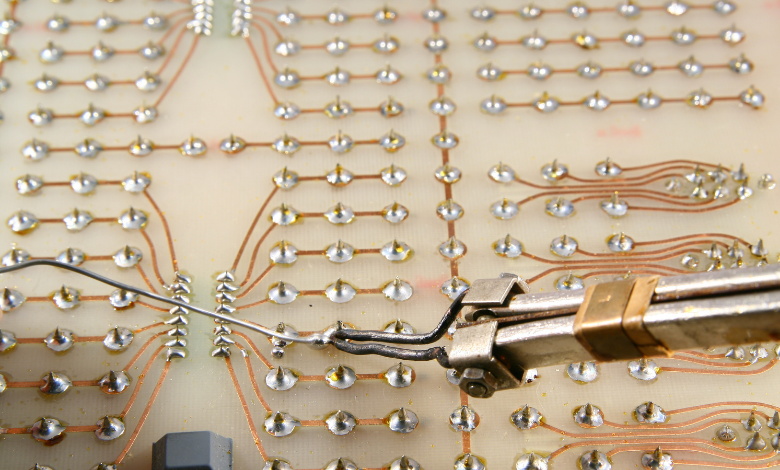 Soldering irons find use in a variety of processes each and every day. They are terrific tools, and a key part of the tool kit for millions – if not billions! – of workers. But if there's one particular challenge that surrounds soldering irons? It is that unfortunately the learning curve surrounding the use of one can be very steep – especially for someone using a soldering iron for the very first time. In order to help overcome this here's what new users should know.
What Are Soldering Irons Used for Exactly?
Many people ponder what exactly can a soldering iron be used for if they are just coming across the device for the first time. Although by default the basic use of soldering irons – to solder – remains the same from one job to the next, they are ultimately used in many profoundly different roles. For example, with technicians who work with electronics, all the way through to jewellery designers and repairers.
A Safety-first Approach is Essential
One of the reasons soldering irons have a steep learning curve is because they can ultimately be dangerous tools when used incorrectly. This doesn't need to see any new user of a soldering iron feel totally overwhelmed with fear surrounding them! But it does mean having a healthy respect for a tool that can cause harm, and always having the right safety principles in place. Furthermore, alongside acquiring an in-depth knowledge regarding the safe operating principles surrounding soldering irons, suitable safety gear must be used when the device is in operation.
Learn About the Rich Variety of Different Goods in the Soldering Sector
Every task will possess its own requirements, and as a result of this, potentially a different combination of soldering iron equipment that'd be ideal for the job. Because of the many types of soldering iron components in existence, hoping to know about every single possible use of them if just starting out on using a soldering iron can be a huge challenge. Yet being proactive in learning about the variety of components out there can help build an individual's knowledge rapidly. Just as is the case with knowing the safe operating principles and what safety gear to wear, if in doubt about the safety aspects of what components to use in a task, it's essential to consult with a trusted professional before work begins with a soldering iron.
Key Tips for Building Substantial Knowledge About Soldering Irons
Soldering expertise is built over a long period of time, but there's indeed important fundamentals that assist in this process at the outset, and ultimately there's numerous tips that should be factored in when it comes to getting the most from your soldering iron. Understanding the safe operating principles and always using the right safety gear is essential. So too proactively learning about the huge variety that exists within the soldering sector. Following these key tips will help any person in their journey to becoming very knowledgeable about soldering irons and their applications.