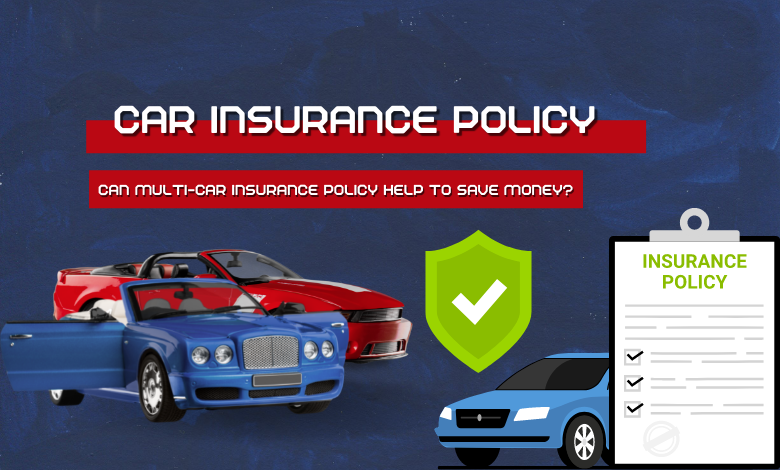 A multi-car insurance means buying vehicle police for two and more cars at the same time. Many insurers include a multi-car insurance feature, while a few allow covering up to 5 cars on the same policy without compromising any other benefits associated with a single auto insurance policy.
Reasons to choose a multi-car insurance policy
People with more than one vehicle will save significantly if they opt for a multi-car policy because insurers will offer a good discount. It even helps to lessen the stress to handle the paperwork associated with managing several single-car policies separately.
A multi-car insurance coverage means the renewal date will be one and keeping track becomes easy. For every car added to the policy means you can save more, so choosing multi-car insurance is worth thinking about. If you are insuring multiple cars at the same time, shop around to find a great deal. Quote, differ depending on car types, driver's record, experience, no-claim bonus, and more. So, use a comparison site like Money Expert that offers people compare quotes from more than 100 car insurers.
Couples having their own car or families with several drivers or a person owning multiple cars can benefit from a multi-car insurance policy. Some car insurers even offer multi-car policies for named drivers that reside at different addresses. For example, a teenager living away in another town for studies. You can ask your insurer about this service if you are interested in this kind of multi-car policy.
Even check about breakdown cover, if you feel you will need it to cover the cost even if a single car breaks down. You can gain discounts on multi-car breakdown cover on the same policy.
How To Make Car Insurance Claims In Sydney? | Useful Information For You
How does multi-car coverage work?
It works similar to a single-car insurance policy but you gain more financial benefits when more vehicles are added to the same policy. The overall premium is cheaper and as car-owning costs stack up fast and these savings can help. It allows families to decrease their household expenses.
Today, Generation Z and Millennials are moving away from home in a rental home and their incomes are not aligning with the inflation. Multiple-car insurance has helped many families across the UK to reduce their domiciliary expenditure through merging car ownership cost.
How does each motorist's detail affect multi-car policy?
You will need to offer the insurer all the other drivers' detail that will be added to the multi-car insurance policy. It includes their driving experience, age, gender, driving record, etc. It will affect the overall policy cost, so read quotes carefully. Depending on the motorist's details, the savings may not be massive as you expected.
The age, experience, car model, location the car is kept when not drive are all taken into consideration while calculating the potential risk to the insurer.
For example, if one of your cars is high-performance then there can be an increase in a multi-car insurance policy. You may find that it is better to opt for a single auto insurance policy for that specific car.
Sometimes, in a single-car insurance policy with a separate insurer, the overall premiums may be cheaper. Therefore, perform some groundwork before you make a choice.