Health
How Can Pharmacies Safeguard COVID-19 Vaccine Doses?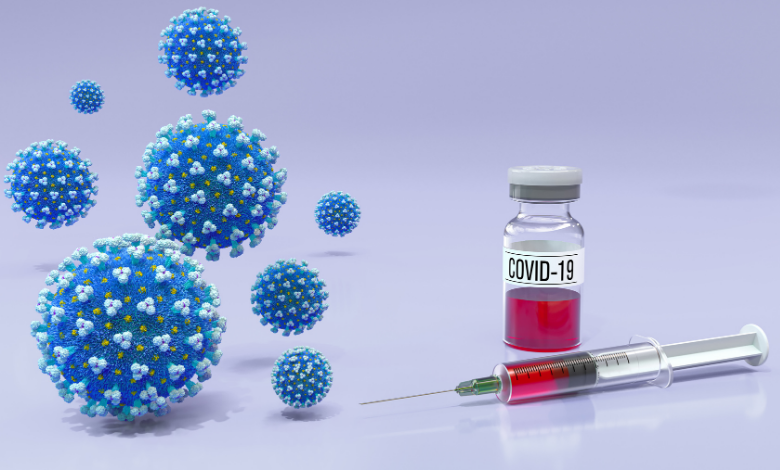 Pharmacy stores across Canada and here in Milton have ramped up their facilities to support the nation's vaccination drive. The overwhelming demand and need of people getting vaccinated have burdened hospitals, clinics, and healthcare centers. Countering the scenario, the Government has allowed pharmacy stores to administer vaccine shots to achieve the vaccination targets.
Pharmacies will need suitable vaccine storage units to avoid any potential wastage of critical life-saving shots. Temperature-controlled units are required to store vaccines and preserve their viability. Among all the vaccines, the Pfizer-BioNTech vaccines demand a stringent temperature range to be maintained between -80°C to -60°C (-112°F to -76°F). Moderna vaccines are advised to be stored between -25°C to -15°C, and Johnson & Johnson's vaccines require a temperature range between 2°C and 8°C (36°F and -46°F).
Although most pharmacies have cold storage units, they should go through the issued guidelines and ensure that not a single vaccine shot is wasted due to any lapse. Pharmacies across the country and pharmacies in Milton can make necessary changes in their cold storage units for optimum storage of vaccines.
Storage of Vaccines is Critical to Avoid Any Shortage and Chaos
In an unfortunate incident in Mendocino County of California, a freezer containing Moderna vaccine doses at a small hospital malfunctioned over the weekend in January. Even the warning alarm did not buzz to alert the staffers. With just 2 hours of vaccine viability remaining, the hospital staff went helter-skelter to use up the doses and give vaccine jabs to people. In the end, they succeeded, but what remained to learn was that any appliance or storage unit could face mechanical issues, and it can create a lot of chaos.
The Mendocino County mishap news made headlines across the state. Rumors and conspiracy theories circulated in the community that the hospital had faked the freezer failure incident to circumvent rules about who should be getting the vaccines first. It created a lot of credibility issues for the hospital.
Also read: Top 5 Features And Benefits Of Hospital Cash Cover
In another occurrence at a Community Health Center in Waterbury, Connecticut, healthcare staff faced a similar scramble on Christmas. A post-storm power outage had left them with just 12 hours of viability left of more than 200 vaccine doses. It was only after few concerned employees went to the health center on their off day to check on the vaccine storage freezer that the problem came to light.
Vaccines are very precious in these unprecedented times. It is imperative that there must be minimum vaccine wastage. Storage failures can impact the vaccination plan while creating logistical and credibility issues for health centers. Pharmacies across the World and reliable pharmacies in Milton can counter such a scenario by employing effective monitoring equipment, alert protocols, and optimized practices to protect vaccines and prevent any potential vaccination issues. Drug stores in Milton are
Tracking Latest Updates regarding Vaccine Storage
Competent authorities have recommended several advisories that every health center having Covid-19 vaccines should have temperature monitoring equipment with digital data logging features. DDLs (Digital Data Loggers) are low-cost equipment that can be quickly deployed to ensure the optimum temperature for vaccine storage with real-time monitoring.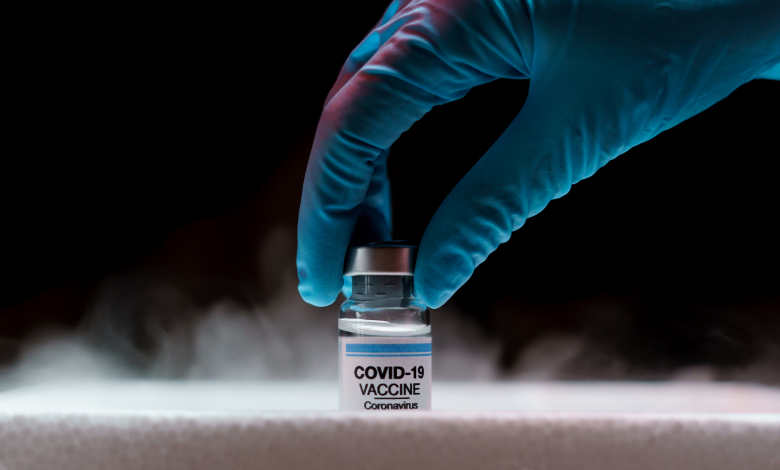 Temperature monitoring equipment includes a wireless remote temperature sensor, which can be placed in the vaccine storage units. At regular pre-set intervals, the sensors can send the temperature data to cloud-based secured software. Pharmacy staff members can access this software and monitor the temperature on a real-time basis. Any major fluctuations in temperature can be alerted immediately via email, text, or app notifications. Such remote monitoring devices can be of great help to pharmacists in the world as well as pharmacies in Milton. It eliminates the need to go up to the storage units and manually check the temperature.
Also read: Flu Shot Benefits and Disadvantages
Securing the viability of Covid-19 vaccines is of supreme importance. There have been other guidelines and advisories, including instant temperature alerts through remote sensors. Authorities also recommend that each DDL has an alert feature on low battery condition to prevent any monitor failure. DDLs should read the temperature accurately within a range of +/- 0.5°C. They should also come with calibration testing proof and take readings at a minimum of every 30 minutes.
Real-time temperature readings should be collated with minimum and maximum historical temperatures. Assigning a definite range of temperature is critical as it can alert pharmacists in case of any major fluctuations deviating from the pre-set range. Cloud storage of temperature records is also mandatory to avoid any loss of data.
Ensure Top Recommendations are Followed regarding Vaccine Freezers & Refrigerators
A successful vaccination program depends a lot on logistics, including storage facilities. Automated temperature tracking and logging play a critical role in maintaining the viability of the vaccines. However, there are several other best practices that medical shops in Milton should comply with. One of them is proper and timely maintenance of storage units as per the manufacturer's guidelines. The storage units need to function at optimal levels with temperature consistency, which can be ensured through regular servicing.
Another critical aspect is providing a continuous power supply by minimizing the risks of accidental or scheduled disruption. Power backup units should be available. Power cords of the storage units should be appropriately labeled and kept away from public access areas, where they might be mistakenly unplugged.
Competent authorities have also issued guidelines in vaccine storage patterns to allow maximum airflow and consistent cooling. Drug stores might need to have an additional storage unit to accommodate the guidelines and prevent the overcrowding of vaccines. Many storage freezers need a few days to have a consistent and desired temperature range. Hence, drug stores in Milton must plan ahead and be ready before their vaccine shipment arrives.
Medical shops in Milton can play a very significant role in fighting the Covid-19 pandemic. By providing seamlessly functioning storage units with remote temperature sensors, automated readings, instant notifications, regular maintenance, and other compliances, drug stores in Milton can provide optimum conditions of vaccine storage once they receive the shipment.
Pharmacies of all sizes can play an essential role in helping bring the coronavirus pandemic under control. By preparing now with suitable storage units, remote temperature sensors to record and store readings, regular maintenance, and other best practices, pharmacies can work as efficiently and safely as possible when they receive their vaccine shipments.