Home Improvement
How To Remodel Your Existing Kitchen Beautifully on A Strict Budget?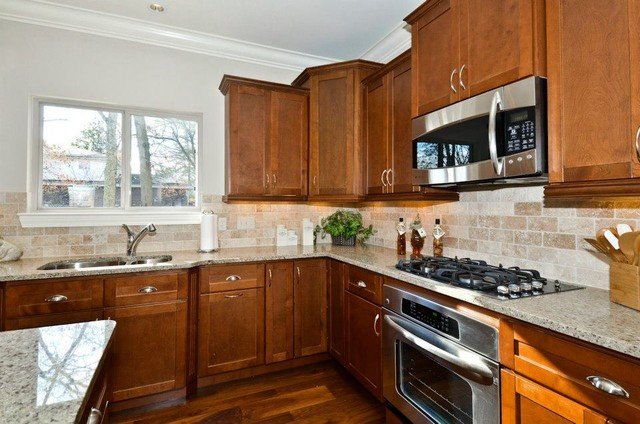 As it comes to a kitchen remodeling project, every homeowner has a financial budget and plan. But as the project starts, you will see that the money is going out the windows quickly. But this shouldn't take place.
There are actually several ways to remodel a kitchen on a budget. Moreover, if you're remodeling in order to sell your home then you may qualify for a tax deduction. Typically, in order to qualify, the remodel will have to add value to the home or extend the home's lifetime. Most free tax filing programs will have step-by-step instructions to determine if you qualify. With that being said, let's move on to some of the ways to either establish a budget or remain within a budget during a kitchen remodel.
Renovating a kitchen on a budget
Here are some effective tips that help you save money while you can use the saved amount for other important elements.
New paint can do the wonder – It is simple and quite obvious. The addition of a fresh coat of paint on the walls of the kitchen is perhaps the easiest and least expensive way to upgrade an existing kitchen. It gives a fresh start to your project. For additional visual impact, you may think about a two-tone approach. Paint the upper kitchen cabinets with bright white while using a nice hue of cobalt blue for the lower cabinets. Being creative is always appreciable. But, if the style seems eccentric in your eyes, choose a bright bohemian color like orange, pink, aqua, or red. You may consider discount walnut kitchen cabinets as well.
Install laminate counters – Homeowners are usually nuts about stone, granite, and marble as it comes to kitchen countertops. But the styles are really expensive. If your budget is too strict, better forget about them. Opt for good old laminate counters. Laminate for the counters has a negative impression of being odd and cheap looking. But you can avoid this by considering other options that imitate the style of stone, granite, and marble. They should be chosen and installed properly so no one ever knows it unless being thoroughly inspected. Moreover, why should you spend uselessly on costly granite or marble while you can put it into the juicer or fridge upgrade?
The freestanding island is ideal – A custom-built kitchen island is a dream for every homeowner. An island featured with a double sink, an in-built dishwasher, and space for 8 chairs is something that the renovators always look for. They also want the same to be bolted to the ground. However, this is an expensive option. Nevertheless, you can find many free-standing table choices that can act as an ideal kitchen island. They are a cheaper version of the expensive kitchen island but without compromising the quality and functionality. You can buy such a table with just a couple hundred dollars. Most of these tables are equipped with storage beneath. And that will work ideally in place of a costly island.
Creativity is always welcomed – While your budget is strict for the kitchen renovation, be creative. Dedicate one kitchen wall to interesting artworks. It can be availed of for free if you build something on your own or paint the wall yourself. Get help from Google for images related to your preferred theme. Save the images and take printouts of at least 20 nice images. Put the photos in a messy style on preferably in dollar store photo frames. You can also buy ready-made pictures online.
Being brand new is not the option – Why are looking for everything brand new? It is not necessary to buy everything new. Your neighbor's junk can be your treasure. It all depends on the requirement and mentality. Go to the nearby yard sales. They are meant for such purposes. Go out on the weekend mornings to find a table or cherry shaker cabinets or chairs for less. If you find them, buy and bring them to your home. Paint or renovate them as per your wish and add them to the home renovation project. You can add an old mirror or an old art too!
Ingenuity is a major contributor to your renovation budget. Make a list of your wants. Calculate their costs and check how much you can save with the tips shared without changing your design ideas.
Related Reading: