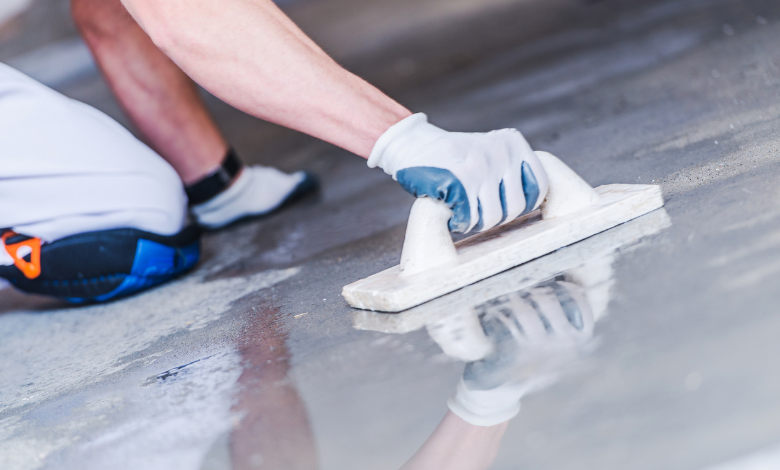 The rapid growth and development of the flooring industry has really made it difficult for us to keep a pace with the new designs and trends. It brings something new almost each day to surprise us. When it comes to the growth of flooring industry, decorative concrete floors top the chart. It might sound a bit unrealistic to many as concretes are traditionally used as core building materials, an unfinished floor or as a substrate for another flooring system, it is true.
Know About Evolution Concrete Flooring
Polished concretes are a widely accepted option for finished floors as they provide a minimal amount of care for maintenance. For example diamond polished concrete floors add mesmerizing mirror like appeal to your floor. Cleaning these floors is also very easy. You just need to follow the manufacturers' guideline because not all concrete floors are built equal.
Concrete polishing to enhance the aesthetic appeal
If diamond polished concrete satisfies your eyes, you are not alone. Polished concrete enhance the beauty of the space to a great extent but properly polishing concrete is not a child's play. The preparation involves multiple steps. The entire procedure starts with preparing the floor which includes degreasing, scarification or grinding and remove contaminants. In the next step, you need to apply potassium-based or sodium-based or lithium-based or silica based densifier on the surface to make it ready for the polishing.
The aesthetic and functional property of concrete has highly impressed everyone. It comes with a wide range of finishes like matte, satin and glossy. It all depends on your choice or how you prefer it.
Also read: How Stamped Concrete Help you Increase your Property Value
When to avoid polishing
Before opting for a polishing you need to know whether your concrete is suitable for a polish or not. This is because not all concrete floors are apt for polishing. Some concrete floors have waves, hills and valleys due to the way the concrete was installed. Concrete floors vary in hardness. Some concretes are considered to hard and some are soft. It all depends on a few factors like original formulation of concrete, its age and more. You have no control over such factors especially if the floor is old. In such cases, you can always go for some traditional concrete coating systems.
Coatings
Many types of coatings are available for concrete which are used to serve different purposes, for example, Polymer-based coatings such as acrylics, urethanes, methyl methacrylate (MMA), and epoxies.
Acrylic
The usage of acrylic coating is mostly seen on warehouses. This type of coating wears out very quickly for which it requires refinishing on regular intervals.
Urethane
Urethane coatings have been in use from a very long time now. It also have varieties that serve different purposes like oil modified urethanes are commonly seen in gym floor finishes. There was a time when these coatings were popularly used on aircraft hangers and car dealerships. Although such coatings are glossy and easy to clean, they are prone to yellowing, peeling and discoloring.
Epoxy
The epoxy family has given some of the most advanced coatings for concrete. Epoxy coatings come with smooth and glossy look. The usage of these coatings is popularly seen on automotive dealerships, garages, and even vehicle or pedestrian ramps.
Needless to say, concrete floors have opened the doors of opportunities for various businesses and industries. Its evolution from the oldest floors to a modern decorative concrete floor option indicates that concrete flooring is here to say.