Dampers are an essential part of any downflow induction unit. Without them, controlling and regulating the airflow becomes a tougher task. Regulating the airflow can help in many thermodynamic control operations of your room.
Without dampers, you cannot control the temperature, dirt, or even toxicity of the air. Every system that changes the airflow in some way, is bound to have dampers. There are many kinds of industrial dampers available. But you have to be careful as to what you choose for your industry. It depends on the types of operations you do within the room.
You should only use shut-off gas tight dampers for a room with toxic fumes. Similarly, each damper serves a specific purpose. Choosing the right one will ensure the smooth operation of your business.
We at EB Air Control Inc., the best air management solutions, have decided to list different dampers and their purposes. So that you can easily get on with selecting the right one for your industry.
6 Types of Dampers
1. Multi-blade control dampers:
These dampers are suitable for both dry and wet environments. It is also called multi-blade louver dampers. Multi-blade rectangular parallel dampers are not widely used for modulating the air/gas flow. Rather, they best suit fully open or fully closed conditions. Whereas the opposed louver model can regulate the air/gas flow.
In air management solutions that need laminar flow, an opposed damper works better. Industries that use this kind of dampers usually have a higher working temperature.
Operating temperature: >1800 °F.
Pressure: > 60 in. wg.
Used in: Gas turbines, Atmospheric exhaust, Scrubbers, air filtration inlets, metal tempering systems, etc.
2. Single blade dampers: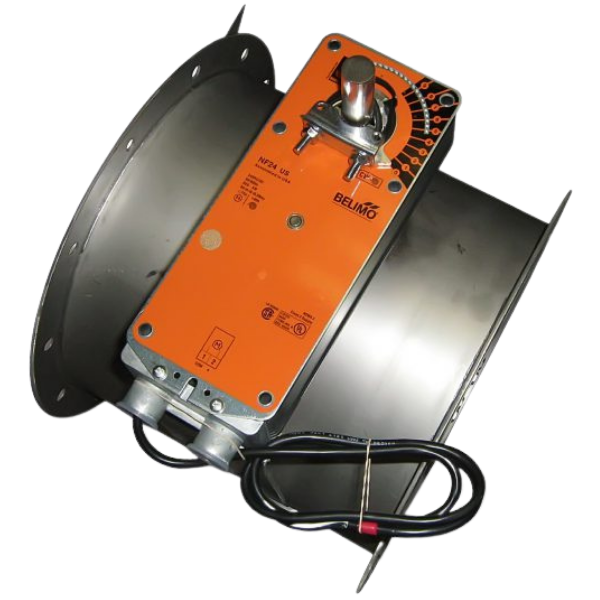 Single blade dampers are one of the most commonly used dampers as they suit many industrial purposes. They are also called butterfly dampers or wafer dampers. They come in various shapes and sizes like round, square, etc.
But the most popular shape is the round shape since it fits the common vent pipe shapes. There are gas tight dampers available as well. You can efficiently use them for controlling the pressure within a closed environment. To maintain a minimum pressure loss, a wafer damper is the best air management solution.
Used in: Environmental control, wastewater treatment, etc.
3. Backdraft and pressure-relief dampers:
What if you want to prevent the gas/air from flowing in the opposite direction, but you want it to move forward smoothly? Then, you should find industrial backdraft dampers as the best choice. They allow flow in one direction but restrict the air from flowing backward. It is also useful to shut down the flow completely like a valve.
The pressure-relief dampers perform the same operation at higher operating pressures. Whereas, backdraft dampers operate according to the natural flow of the gas/air.
Used in: Steel mills, refineries, heat exchangers, solar heating systems, etc.
4. Face and bypass dampers:
These are dampers that are highly helpful in diverting the flow in different directions. They are like valves that regulate the water flow in an ordinary pipeline.
In most cases, bypass dampers divert the heat towards another unit where the heat is useful. They are also coupled with pressure-relief dampers to quickly stabilize the pressure.
Used in: Air conditioning different rooms using the same unit, pollution control applications, etc.
5. Inlet vane dampers:
You can often see these in manufacturing industries and storage facilities. This is not a gas-tight damper, rather it ventilates and regulates the airflow near the inlet. When you need to control the volume of gas entering the room, inlet vane dampers suit the job.
Since they do not effectively resist the flow like other dampers, they stay durable for a long time.
Used in: Automotive industries, flue gas, etc.
6. Isolation dampers:
When you need a leak-proof environment, your go-to option is the isolation damper. They completely isolate the room/environment from the outside like gas-tight dampers.
Two major categories are bubble-tight dampers and guillotine dampers. Bubble-tight dampers can prevent leakage of internal air, thereby conserving the pressure within. There is no metal to metal contact in bubble-tight dampers resulting in minimal maintenance.
Used in: Labs, mining ventilation, wastewater treatment applications, etc.
Why choose EB Air Control Inc.?
EB Air Control Inc. is one of the leading air management solutions providers. We have our own manufacturing and testing unit to deliver flawless products at an affordable rate. We are the experts when it comes to anything related to providing the best indoor air comfort and quality. Another exciting factor is we even produce efficient dampers for nuclear power plants.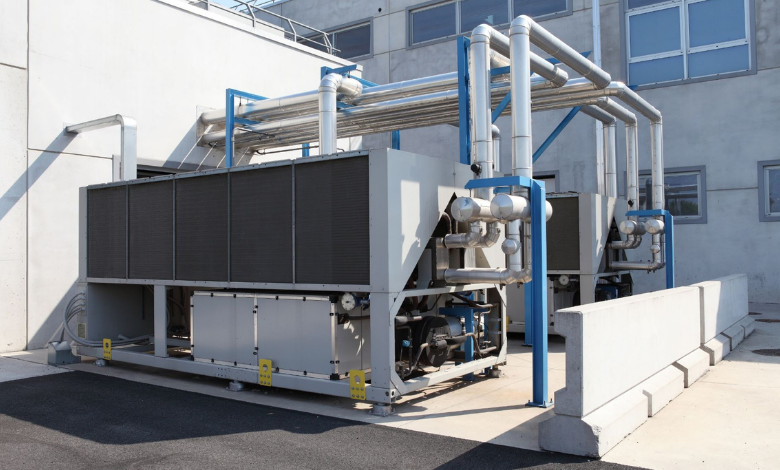 Our innovative products range from dampers to whole induction systems. For the sake of this blog, let us list the dampers we manufacture:
Commercial air-tight dampers.
Butterfly flat dish circular damper.
Circular damper.
Square industrial positive seal damper.
IRIS damper.
Apart from this we also manufacture damper banks to suit your business needs.
Conclusion
Without dampers, industries wouldn't have effective air management systems. We might not even have air conditioning units for our home. Be sure to select the right damper for the application. So that you do not have problems in the long run.
Choose EB Air Control for the highest quality air management solutions manufactured and tested in-house. Reach out on info@ebaircontrol.com or 905-670-2277 to know more about their services!