Education
8 Things That Change When You Get an MBA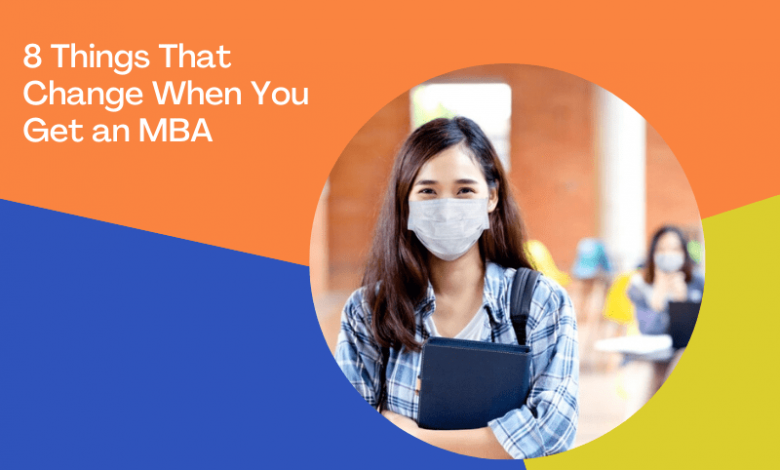 An MBA remains one of the most highly regarded professional qualifications and can certainly make a big difference to your life when it comes to your career options, and your capabilities when it comes to running a business of your own, should you want to.
It is easier than ever before to start on the path to getting an MBA right now, thanks to the wide range of online MBA programs you can do on an online basis from home. Gone are the days when furthering your career and expanding your business knowledge with an MBA program meant returning to the college lifestyle, and incurring all the costs of relocating, living on campus, or commuting. If you are someone who has several years of relevant work experience and is interested in business or leadership, then you can choose to enrol for an online degree program and get your MBA, wherever you are in the world – for instance, with an online MBA from Aston University in Canada.
Here, we take a look at some of the things that change in both your opportunities and outlook on the business world, when you have completed your MBA:
You Can Analyse The Business News
A lot of people who are interested in business keep an eye on the news when it comes to what is going on with big global corporations and industries, but when you have an MBA, you will be able to derive a lot more information from developments in the business world and even apply them to what you are doing in your own career. Knowing what kind of strategies some of the world's big players are using, the ways businesses can manipulate their public image, and how things like mergers and acquisitions may be benefiting the different parties involved will make business news not only extremely interesting to you, but also useful. You may be able to spot trends in companies' behaviours or ways that seemingly unrelated things within industries are connected and use this to your own advantage.
You'll Be Able to Remain Cooler in a Crisis
Doing an MBA can be stressful in its own way, but the experience of this combined with the knowledge you'll have gained from case studies of various challenging situations and how business leaders dealt with them, will give you greater confidence when dealing with problems in your own working life. Whether you are running your own business or are in a senior corporate role, being able to keep calm and provide strong leadership in difficult or unpredictable situations is essential to success, and the MBA program will arm you with a good tolerance for stress.
Your Skills Will be More Well Rounded
Most people enter an MBA program with some gaps in their knowledge of business and management, regardless of what their experience is. The MBA will give you a strong educational background in all of the areas vital to an effective business and will therefore ensure that you no longer have any blind spots. If you currently know all about finance but haven't got a clue about marketing, or you are an expert in project planning but know nothing about international business, then you'll come out of the MBA with a good grounding in all of your weaker areas.
You'll See Opportunities You Would Have Missed Before
With an MBA, it is no exaggeration to say that you will see the world around you in whole new ways, and will be able to spot opportunities or solutions that you wouldn't have thought of before. Even simple things like being able to easily think of what challenges your friend might face in their new business venture ahead of time will be useful in your life, and you may even find that your new way of thinking helps you come up with a great new business idea.
You'll Be Better Connected
Even if you do your MBA program online, you will meet a lot of other people through your studies and will form relationships with people who will themselves be moving into high-powered positions or starting new companies. A lot of successful businesses were founded by partnerships formed during business school, and you may also find that later on, your MBA connections may become your clients, suppliers, or relevant people in your own industry. Networking is important in business and doing a program like this will give you not only some new contacts, but also the skills to make the most of beneficial relationships.
Better Awareness of International Cultures
The international aspect of business is important in most industries, whether because of things like offshore outsourcing or simply selling across borders. Naturally, this means that during your MBA period you will get to learn about business culture and etiquette in different parts of the world. This broadens your horizons in your personal life as well as professionally, meaning you'll feel more confident about visiting or even moving to other countries, as well as building relationships with people of all different backgrounds.
A Highly Respected Qualification
Another thing you may see change is that you will be considered for job openings that you couldn't have made the shortlist for before and will even be sought out for senior roles by recruitment agents and head-hunters. An MBA is a highly regarded qualification all over the world, and opportunities may come looking for you if your CV is out there.
A Sense of Achievement
Lastly, it shouldn't be understated how big an achievement getting an MBA is, especially if you have needed to be as self-motivated and well organised in your studies as someone who did their MBA from home online. Your MBA may be one of your proudest accomplishments, and it is well worth working for.
As you can see, life changes in a lot of positive ways when you have done your MBA, so why not look into your options to get started on that path today?