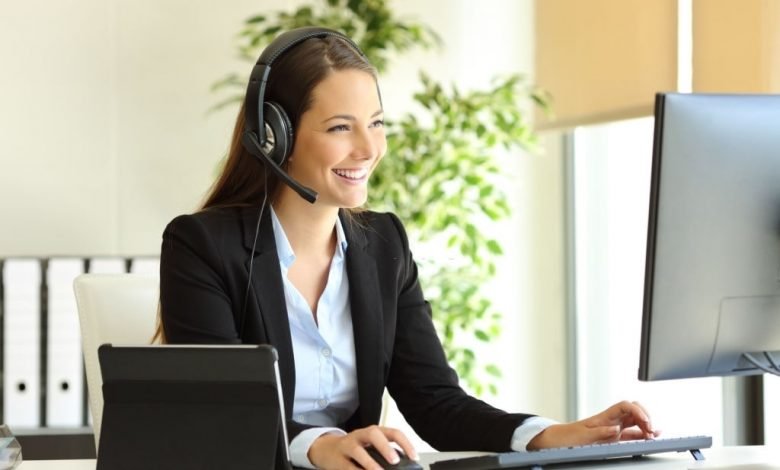 From mining books, managing referrals, drawing requotes to working on internet leads, insurance agents have their hands full. This is where telemarketers come in handy. As telemarketing evolved with new methods and techniques, it helps to convert those internet leads to potential clients. If done right, insurance telemarketing services may make your business more successful with efficiency and in a cost-effective manner.
Defining insurance telemarketing services
Insurance telemarketing services is a sophisticated service by third-party agents who works on internet leads to create highly personalized and effective campaigns to reach desired results. This process is either done with cold calling (unannounced calls to people who fill internet forms somewhere) or warm calling (follow-up calls to potential clients who want insurance products or services); or subsequent face-to-face conversation, web conference call amidst phone calls. It's the new age tool for the insurance industry to boost sales, uplift the market in minimal investment.
7 Reasons to Consider Insurance Telemarketing Services
Amidst many sales and marketing strategies, the insurance industry is using telemarketing services for their cutting-edge techniques to incur more sales. The reasons why:
Wider audience: Telemarketing services help to reach your agency's or carrier's message to a wider audience using insurance interests and targeted demographics with the help of the newest technology.
Better leads: Insurance telemarketers reduce the workload of insurance agents by doing prospect calls to convert better leads at a higher rate while maintaining customer relationships.
Data-based results: Insurance telemarketing services collect detailed data on audiences and filter out those who are willing to purchase insurance with your agency.
Cost-effective: By hiring telemarketers, agencies have to hire fewer insurance agents to get the job done measurably than those print and digital initiatives.
Immediate Feedback: Telemarketers with their expertise engage the interest of the client in the first B2B insurance marketing call.
Deep research: Leading telemarketing services use cutting-edge technology to filter out the fit audience for your agency to target giving you an edge over your competitors.
Expertise: With their expertise, telemarketers bring you the right audience through their proven marketing strategies, while you take care of the bigger issues of the business.
Tips to seal the deal in commercial insurance telemarketing services
Have a written script ready. Once you are on the call, change the inflections in your voice while knowing what to say to the prospects.
Present yourself with the same decorum over the phone to boost confidence and intelligence while saving the insurance industry jargon and slang for your colleagues. Use simple professional language.
Listen carefully and engage the possible prospect or clients by asking basic questions about their hobbies, investment properties, throwing open-ended questions to let the client speak as well.
You have to be prepared with your pitch, information to establish yourself as a credible telemarketer. Clients are willing to purchase from those who know their business.
By breaking the ice with small talk and a smiling voice, you build rapport and ensure a working environment where the client can voice their concerns and needs.
Be prepared to call a second or third time to sell insurance policies. If you get a hard no, ask politely if you can call a second time. Have a backup statement ready and send them a comparison quotes list.
What technology to use for insurance telemarketing services
Technology is a must for B2B insurance marketing to filter out prospective clients for your agencies.
Website: A site with quality content for explaining the buyers' every step to attract the attention of prospective clients.
VoIP: Telemarketers are more productive using this as they can have everything in one place and place calls with a single click.
Sales engagement software: Our telemarketers use queue-based routing to call the right lead at the right time; as well as email/text marketing sales lead tracking to increase efficiency.
Multiple computers screens: with multiple screens, you can access any program or files during calls without much clicking around.
Quoting software: This is a must to compare quotes from various carriers or agencies to offer the best deal for your prospects.
Qualities to have for telemarketers
Telemarketers need to ooze confidence and authority before prospects as they are the brand representatives. Train with mock calls and rehearse your pitch before getting on the call with prospects.
Be familiar with sales strategies. Before closing the deal, you need to share required documentation, customer support, shipping, refund, or explanation of sales to leverage a wide range of sales techniques.
Having deep knowledge regarding the insurance product and services you are trying to sell. You need to help the prospects to make informed insurance decisions before making the purchase.
Have a clear picture of the prospects' needs. Be aware of the demographics, regional information of the prospects to offer them products or services that they need. You need to know the prospects' needs, perceived insurance needs, concerns about financial security to build solid rapport.
Telemarketers need to have thorough knowledge about the insurance company's reputation, customer reviews, history, brand, and industry reputation to provide quality assistance to customers as well as make good connections with the insurance company.
Conclusion
Telemarketing is a cost-effective and efficient marketing strategy for insurance companies to sell insurance products or services with cutting-edge technology and expertise. At Commercial Telemarketer, we provide services for businesses of every size and type. To get in touch with our experts, join our website.