Business
B2B Marketing Strategies for a Post COVID World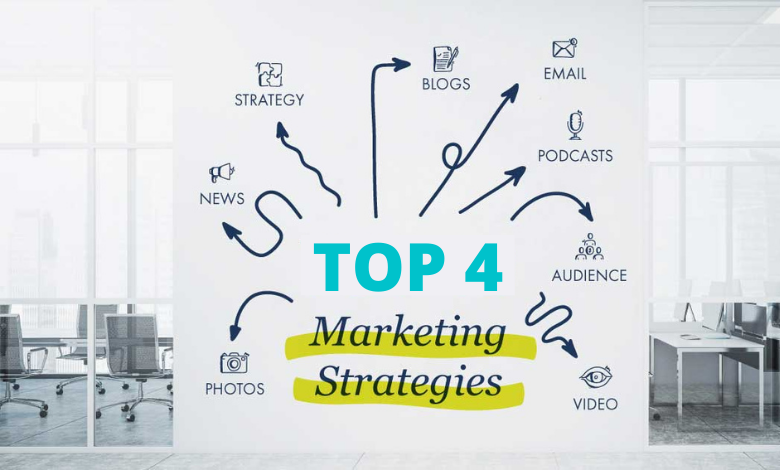 We are living in unprecedented times.
We are currently going through a devolving economic situation, the one that we have never seen before. With so much happening in the online world and massive amounts of media going up on the Internet, we are not quite sure which sources are trustworthy and which of them are not. As a result, a cloud of mistrust is formed among the customers and therefore, a lot of businesses are gravely struggling even though they are selling quality products in the market. Entrepreneurs are trying to find ways to pick up the pieces and are wondering what they are going to do today and how they are going to survive tomorrow.
Top 4 B2B Marketing Strategies
Are you working in the B2B space? In case you're then here's how you can survive the post COVID world.
People are looking for solutions, they are looking for a beacon of hope during these trying times. Brands which can capitalize on this value rather than increasing their profit margins can actually benefit here.
As an entrepreneur, you have an opportunity or obligation to seek better ways to help your people.
Here are some marketing strategies which can help you nail that in the B2B marketing space.
Strategy # 1: Create Bulk Amount of Valuable Content
Just like any other aspect of marketing, content is also depending on supply & demand.
As long as there is a demand for consuming more content, the supply should never be halted no matter what the circumstances. In the post COVID world, people will be hungry for knowledge. They would want to find out ways to come out of their sad bubbles by learning valuable information and if your brand can help them connect with such information, then you're definitely one such business who will be contributing to this new growing ecosystem. So as long as these social channels such as Facebook and other content publishing platforms are open, you need to find ways to put out information as a brand.
Despite the fact that there are hundred and thousands of people creating content, there's always room for more as long as you're sending out content custom-tailored to meet the specific needs of your audience.
Also read: How Can Small Business Tactics Ensure Long-Term Outcome?
Strategy # 2: Start Asking Yourself Questions Which Can Help Your Audience
There's no time better than now to seclude yourself in a corner away from the noise and buy yourself some thinking time. Yes, you heard me right! Now is the time to take out that pen & paper, sit down with yourself and start asking yourself some of the important questions which more or less your audience might want to ask you as a business. For instance, if you're running an animated video studio,
You can ask,
What type of animations can bring more entertainment to your audience?
What type of businesses can consider to opt-in for animation videos?
How can you better serve them with more interactive animations?
What values can an animation video add to their businesses?
Will the message be carefully delivered to audiences?
By finding out answers to such questions, you will be carefully prepared to encounter rising consumer demands in the post COVID world. In fact, you will become able to serve them more effectively.
Strategy # 3: Evaluate Your Existing Marketing Strategies
The third thing you need to do is evaluate your existing marketing strategies. Knowing if you're doing things correctly in the post pandemic world will eventually help you reach out customers effectively.
We often hear marketers whimpering about tactics not working well enough or strategies failing out because they are not using the right tools or focusing on the right metrics to generate sales.
Henceforth, all their efforts in engaging audiences eventually go down the drain when they don't see enough conversions. As a marketer, you need to understand that reaching to most people should not be your only denominator. You need to sell your stuff as well and hence you need to focus on that as well.
Shape your marketing strategies by evaluating your existing one during the COVID period.
Are you reaching the right people?
Are your strategies driving action or converting visitors?
People often create massive brand awareness campaigns and bring a ton of visitors to their website with marketing. They often spend a lot of their marketing budget on it and eventually fail on converting them.
Learn how you can optimize campaigns to better serve your customers.
Strategy # 4: Focus on Having a Conversation Rather Than Attracting a Lead
Your one way ticket to success is not generating massive leads for your business. It is how effectively you can create conversation with them. Whether you opt-in for emails or you go for a telephonic conversation, one way or the other make sure to optimize the experience to deliver the best customer experience.
Don't just focus on investing a great deal in acquiring massive lead generation campaigns.
Instead, focus on having a fruitful conversation with your clients & customers. People who will be willing to invest a significant amount on your product or services will require some level of satisfaction.
The only way can be able to deliver it is by showing them some data backed powerful stats.
And when you talk it out with a customer, there's always your charisma and assurity that will ensure them you are the right guy to make an investment. The more they see profitable outcomes, the more they invest in you.
So here are four post covid strategies which I believe are worth the attention.
Are you working in the B2B market space? Feel free to let us know what strategies are working for you.