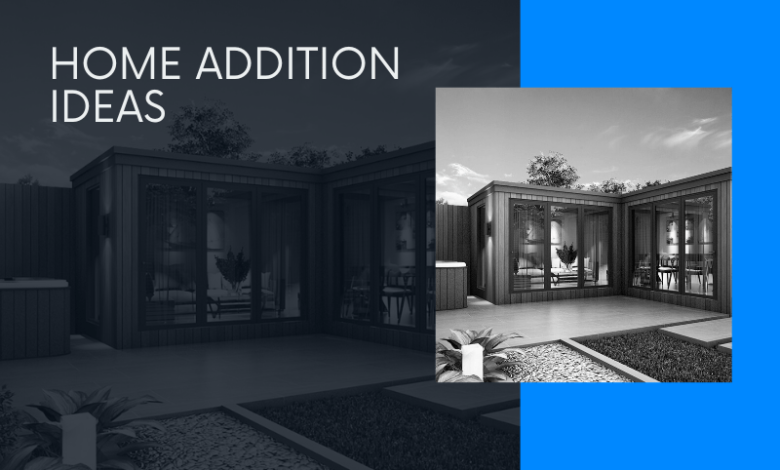 If you're lucky enough to be a homeowner, it can be quite overwhelming when you think about all that you can do with it. If you have the financial means and time to spare, the world really is your oyster, when it comes to the features you can add to your home.
With so much to choose from, here are just a few great ideas.
A garden room
If you have a good amount of space in your garden, why not turn this into some extra indoor space that you can use for whatever you like. If you have a full house, this can be a great place for you to go, when you want a bit of peace and quiet.
On the other hand, if you work from home but want to separate your home and work life a little more, putting an office at the end of the garden, might be a great solution. You may not have heard of a garden room before, but somewhere like Eco Rooms, can give you some examples of what may be suitable.
Garden rooms can be the perfect solution to using up some of your garden space, especially if you find that you aren't using it to the max, like you feel you should be.
A conservatory
If you like the idea of a garden room but want it a little closer to your house, a conservatory might be right for you. This is an easier way of adding an extra room to your house without having to go through the process of getting an extension.
A conservatory can be a great place to go and sit throughout the year, as they can regulate the heat quite well. Added to the back of your house, they will really increase the square-footing and give you the feel of a much bigger home.
An attic room
This is only an option for a few houses, as you have to have the right sort of attic. If this is an option for you though, there can be so many benefits to it.
If you don't need it for storage, turning your attic into another room, can be a great way to increase the size of your upstairs living space. Whether you decide to turn it into another bedroom or something fun like a game room, the choice is really yours.
The important thing to note here, is that you'll want the room to be readily available. Normally, it doesn't matter if you can't effortlessly enter your attic because you aren't in it every day. However, if you turn it into a room, you will want to be able to access it easily, just like all your other rooms.
Doing up your house can be very enjoyable, and it's nice to know that you can get much more out of it, with just a few changes. Whether you decide to go for a garden room, conservatory, attic room or any other room, the transformation will likely be well worth it.