Business
Top 5 Idaho Cities Ranked by Small Business Owners
Owning a small business entails that you will have a lot of responsibilities. You also need to be well-informed and quick on your feet to tackle day-to-day problems. It can also be a lot of fun and really satisfying when running a small business. That satisfaction can come in many shapes and sizes, from monetary to a sense of growth and commitment to a higher cause. Therefore small business owners often look for a safe haven. Somewhere where their business can grow and flourish. It is usually a state or a city with lower taxes towards small businesses, amongst other benefits. Different states in the US offer different deals to small businesses and entrepreneurs. During the last decade, the state of Idaho has become a great place for businesses. It has become a staple to every small business owner, offering many benefits in return. In this article, we will be discussing the top 5 Idaho cities ranked by small business owners.
What do small business owners look for?
Before we jump into talking about specific top cities in Idaho that are ranked by small business owners, let's take a look at what indeed they are in search of. Small business owners look for these key elements in every state:
low taxation rates
licensing agreements
training programs
room for growth
According to experts at newstric.com, these are the most prominent factors that can contribute to a state or city being ranked high on small business owners' charts. Therefore when looking for an ideal place for your small business, if you are able to appropriately address all of the elements above, it can be just the place you are looking for.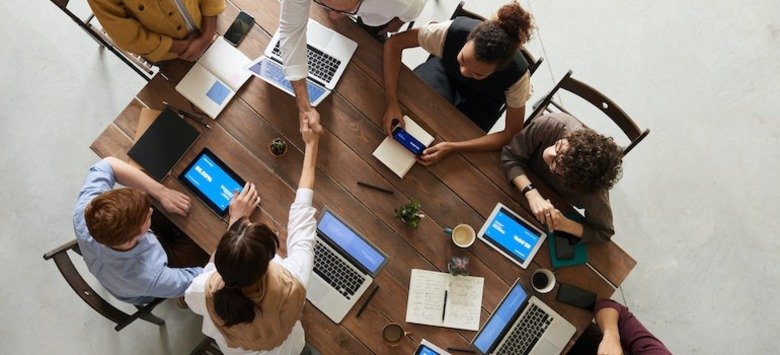 Moscow
Moscow Idaho has been voted the top city for small businesses over the past couple of years according to small business owners. This city which is on the borderline with the state of Washington offers much for young entrepreneurs. It is also known as a college town, meaning that as a business owner you will have an easy time finding ample new prospects and fresh ideas. Vibrant art and culture scene is ever present in this town, and it is also its driving economy. With access to many training and development programs, low tax rates, and a great pool of upcoming labor, this city could be just the place for every small business owner.
Boise- top Idaho city ranked by small business owners
As the capital and the economic giant of Idaho, Boise is home to many small businesses. As we have seen, the state of Idaho offers good taxation rates and ample of place so any small business can grow and flourish. The city of Boise is not an exception either. With some of the lowest unemployment rates in the whole of the US, a strong economy, and with some of the top real estate agencies, this city is an excellent choice for every small business owner. When moving your office to Boise, turn to specialists in the area. These experts can help you handle all things move-related. They can speed up the whole relocation process, saving you time and money. They can also give friendly moving advice.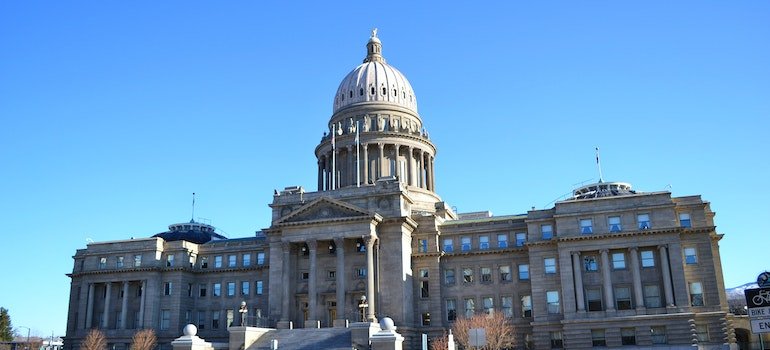 Eagle
One of the top-rated cities in Idaho by small business owners is Eagle. This fast-growing city is home to manufacturing businesses and health sectors. Since 2010, the number of people living in this town has increased by more than 30%, which is a drastic change. As more people came in, more job opportunities arose. This has led to more and more small businesses opening and thriving. Today Eagle represents the top economical opportunity and can be a great choice for every small business owner.
Meridian
Another city from Ada County has over the years grown rapidly. In fact, it is the fastest-growing town in the state. With the town expansion, so did the job opportunities grow. Today this town is boasting some large companies, such as the Blue Cross. It is also a haven for small businesses as well. If you are looking to start an IT business, check this town out, because it can be a perfect opportunity for you. Low tax rates and easy-to-get license agreements make it an excellent choice.
Coeur D Alene
If you are looking for an idyllic town, situated on a lake, with a breathtaking view of the mountains, then look no further. Coeur D Alene might seem like only a picturesque town, but it is more than that. Apart from tourism, ski centers, and spas, this quiet mountain town has been constantly growing. Over the past years, it has grown bigger not only in size but also in business opportunities. This place can be a great start for any new business owners or entrepreneurs looking to start small and build up. Although its main source of income comes from tourism, there are still other job options to seek.
Rexburg small business owners' bonus choice
Looking for an ideal town to start your small business? Then maybe Rexburg is just what you are looking for. This small town has everything set for small companies and businesses. In fact, the majority of commerce is done by small businesses. From all types of restaurants, and the automotive industry, to the IT sector, this cute little town has it all. It can be an excellent choice for every entrepreneur to start their business voyage here. On top of that, if you chose to settle your office here, you will have ample space to make it grow and prosper. If you are unsure what business to start, you can always go for the option to buy a business out, and make your money that way. Whichever you prefer, there are going to be enough options to sate all of your appetites.
This is definitely not the definitive list of the top 5 Idaho cities ranked by small business owners, but it sure sums up all of the opportunities this state has to offer in the economy field. Whichever town or city you choose you will surely find a strong base from which your small business can grow.