Health
The Secret of Keeping Your Eyeglasses Clean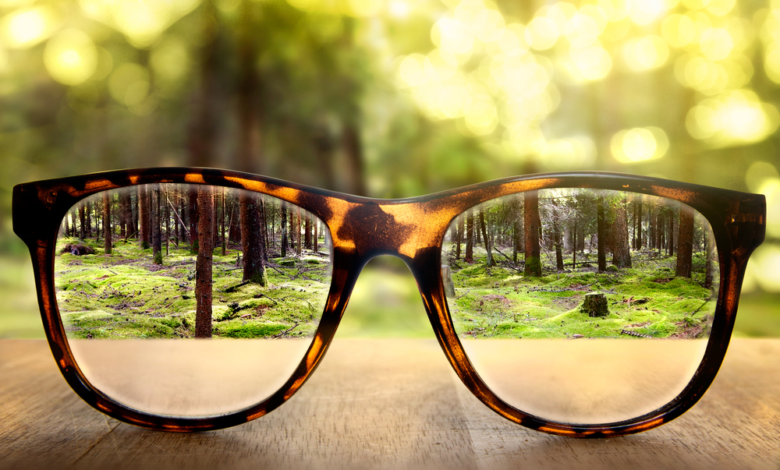 Wearing crystal clear spectacle lenses is a great feel. Every eyeglass wearer will love the unrestricted vision when they put their glasses after cleaning. Proper and regular cleaning not only ensures good and clear vision but also lengthens the life span of your glasses.
Glasses are the most popular type of eyewear, unlike contact lenses. They are the small investments that are delicate and require regular cleaning to prevent scratches and damage. Moreover, regular cleaning will keep your glasses new for a long span of time.
Easy steps to clean eyeglasses
A few easy steps are required to clean your eyeglass lenses and frame. Gentle care is required to avoid the risk of scratches and damage. The tips listed below are applicable for all sorts of eyeglasses; whether it is sunglasses, sports eyewear, safety glasses, or anything.
Clean Glasses
Rinse your eyewear gently under the tap with lukewarm and clean water to remove dust from the lenses. Gentle rinsing will prevent scratches on your lenses while cleaning. Hot water will damage the lens coating, so never use it. Dishwashing agent is a good option to clean the glass lenses. Use very little drops to rub both sides of your lenses and also other parts of the eyewear. Dishwashers are concentrated, so never use them in a huge amount. Clean every part of your eyewear. Don't forget to rub the nose pads and the temples. Rinse the lenses from both side and the frame nicely. There should not be any soap traces available on the glasses since it can create smears when drying.
Dry the lenses and frame
Dirt trapped in the towel fibers can easily make scratches on your glass lenses. Moreover, the oils, lotions, or any sort of oily substances in the towel can create smears on your glasses. Use a lint-free towel or cloth to dry clean the spectacle lenses and frame. Never use a cloth which is not been laundered. A piece of a cotton towel is the best choice to clean any sort of glasses and so the eyeglass lenses. The only thing you should check is the towel should be absolutely clean.
Use Special Cleaning Wipes
If you experience smudges or blur view through your glass, clean it with a microfiber cloth. It is a lint-free cloth available at almost all optical shops. Disposable wipes are also available into the market for a touch-up cleaning of eyeglass lenses. Disposable cleaning wipes are specifically used for eyeglass lenses. Avoid the use of any substitute.
Use Right Cleaning Accessories
Eyeglass cleaning sprays are available out into the market. You can buy them from your nearest eye care professional or any local drug store. Sprays are helpful when you are at some place where there is no dishwashing liquid or clean tap water available. Use a good amount of cleaning spray to flush out the dust and wipe the lenses smoothly. If you are using an eyeglass with anti-reflective coating, make sure that the cleaner spray you have bought can be used on your lenses.
Take Professional Help at Times
There are a few easy steps to clean the lenses but a few eyeglass components like nose pads are impossible to clean. These components require special cleaning from a skilled eye care professional. The ultrasonic cleaning gadgets can at times clean your eyeglass more thoroughly than you at home. Moreover, the eye care center will also replace your stained nose pads with the new ones. At times, consider the options before trying to fix things at home.
The Right Storage Case to Use
Eyeglass lenses also need a little special care while taking them off. Store your spectacle in a clean and hard case. Never lay it uncovered upside down on a table or a desk, nor on a sofa or a cot. If you are not having a hard case with you, place your spectacle upside down with open temples safely on a place where it won't get knocked off.
In the Nutshell
All spectacle lenses will encounter more or less scratches over time. The only reason behind them getting scratches is environmental exposure, and the way you carry and use them. Yes! In today's day and age, you can buy scratch resistant eyeglasses but none of them will be scratch proof. Recommendable is to buy them from the right place. Search out a reputable and branded "eye examination center near me". See if it offers you the anti-scratch warranty. Remember, if you are to wear glasses in some dusty location on regular basis or buying them for your little one, the anti-scratch warranty is very important.