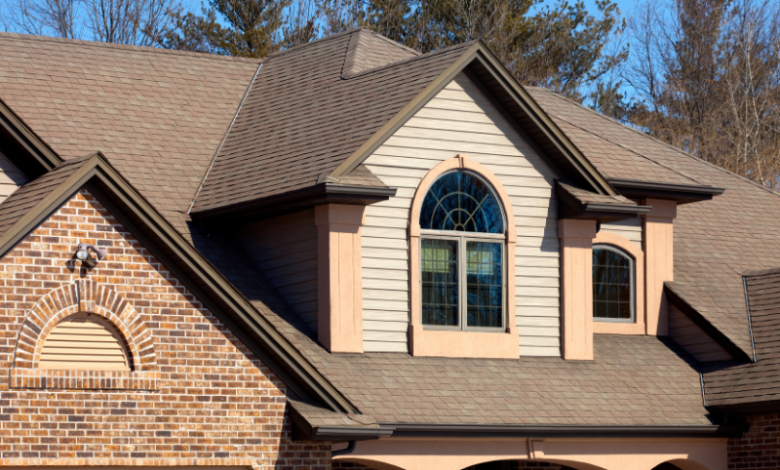 A house is a vast, lifetime investment. People invest to stay there for probably a lifetime. Nevertheless, in today's era of globalization, it compels them to shift to another town. Some people invest in buying a house with the purpose of investment and make great returns.
Whether you will stay in the house or resell in the future, keeping it healthy and attractive is a must. Otherwise, the value will depreciate. Also, it will hardly appeal to a buyer to even explore the construction. Your hour crucially should have an exterior that not only looks appealing but is easy and cost-effective to maintain. Your house should have the walls that endure their aesthetic appeal without losing the charm. STUCCO is one of the substantial materials that has lived the tests of time.
Why do you need to use stucco siding?
Several things might spin your head while buying a new house. You will have many questions, like how much money will be needed, whether to buy a condo or a house, etc. Since you are the buyer, it is crucial to learn everything about the house and the buying process if you want to make an informed decision.
One of the issues most buyers fail to consider is buying a stucco home since they don't know the advantages of the material. Why experts advise buying stucco homes? What makes stucco siding installation so important? You cannot answer many such questions until you understand what stucco homes are, and what are the pros and cons of stucco houses.
Know about stucco homes
Stucco is similar to cement and clay. It is amongst the oldest siding materials used in both residential and commercial buildings. Nevertheless, the stucco has become a bit more contemporary than what it used to be then. Eventually, stucco is the type of material often used on the exterior of a building structure, but people also apply it on the wall interiors of their home.
Traditionally, the material used in the stucco includes sand, water, and lime. The combination is exceptionally robust and lasting. Today's stucco is a different type of material, a mixture of Portland cement, water, and sand. This mixture is less durable and prone to get cracks more easily. The stucco material is applied in several layers on building structures with a wireframe that helps it to stick.
Why buy a stucco house?
Stucco siding installation on the house is beneficial in several ways. One of the various examples is that it is quite versatile and economical. In most cases, stucco is long-lasting and incredibly durable. This fact explains why the material is taken as the most popular alternative for many. Besides, stucco is flexible enough to be customized. While applying, you can give your house a smooth, rough, or a patterned look. You can also make it look more beautiful by blending color with the stucco material. For example, with stucco, you can give your exterior an acrylic finish. Stucco is, moreover, cost-effective, and also requires low-maintenance. If you use cement-based stucco, it can resist rot, fungus, and also insects.
Review the five key reasons for using stucco siding.
Stucco makes a house look attractive. It is often applied to the exterior part of the house. Nevertheless, many homeowners use the material on their house's interior walls and design it to any style they desire. You can create some attractive stonework and styles, but the rustic look of stucco siding will make your property look more alluring. Many construction buildings are now using stucco as it makes the building wall's outer surface look more beautiful. You can mix the stucco material with pigments to add color if you want to use it in your house's interiors.
Homes with stucco are easy to maintain. It is comparatively less expensive when compared to other materials. The material is even more durable than other highly-priced stuff. Moreover, it requires low maintenance, unlike the construction with painted walls. Some years later, the paint starts peeling off due to the seasonal changes. However, the walls will need periodic maintenance and re-painting. Stucco, nevertheless, doesn't need regular maintenance. If applied correctly, stucco houses can last for decades.
Stucco increases the durability of your property. Durability is the most crucial characteristic of stucco. If applied correctly, it can last for more and more decades. However, if you are unsure how stucco is applied, consult a professional stucco installer to carry out the job.
Stucco can be used for various architectural styles. You can apply stucco with far all architectural styles. All you need is the help of the right artisan to design beautiful walls for you.
Stucco is an ideal weather repellent material. It can resist all types of weather conditions. Stucco is a shield that protects your property from both rain and wind. Besides, stucco siding is fire-resistant. However, it can protect your house from damage. Get it applied correctly with the help of expert hands and enjoy the advantages.
Why should I look for professional stucco contractors in Brampton?
Experienced stucco contractors in Brampton can help you by offering the best solutions as an investor. The following are the pros of hiring a professional stucco contractor.
Durability – One of the most significant pros you can get for employing a professional stucco contractor. Stucco homes are likely to last for decades with little or no maintenance. Stucco contracts and expands naturally with the weather. However, it will not fall apart irrespective of the excessive exposure of changing weather. An experienced and established stucco installer can make your house exterior waterproof to resist mold and mildew.
Color retention – The exterior walls of a house are one of the elements that generate an impression. The outer surface of your house displays your persona as a homeowner. However, buyers can imagine the interior of your house. For you to make your house look beautiful and make the best of your house exterior, contracting with reputable stucco experts can help in the best possible way. Apart from making your house's structure strong, stucco can also save your valuable time and effort in painting the walls after every couple of years. To make long-lasting pigments, you can blend stucco with paint. Once applied, your house will appear new and well-kept for decades.
More excellent value for money – If you are going to sell your house shortly to earn rewards, enhancing your house's value is essential. However, you need to ensure that you can sell your property at a cost higher than the actual price you spent while buying.
Stucco installation can offer you a wealth of advantages, enhancing your property's value in the market. A house covered with stucco siding is decay and fire-resistant and also energy efficient. Nevertheless, opting for the professional local stucco contractors is the right option since properly applied stucco sidings can boost your house's curb appeal, including the exterior. Professional hands can make your house more attractive and appealing.