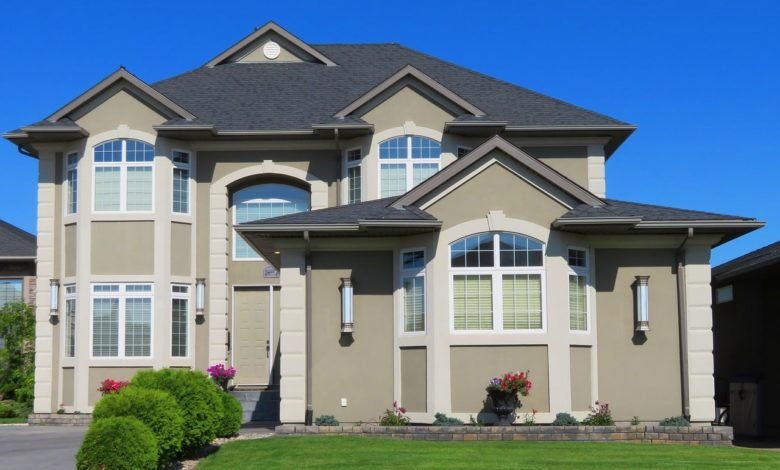 When you are thinking about making some improvements to your property, you might think more about sprucing up the interior spaces. While this is certainly effective and worthwhile, don't make the mistake of neglecting the exterior of your property. This can have a big impact on the overall value and curb appeal, especially if you intend to sell your house in the next year or two. Below are some of the best ways you can improve your home's exterior this year.
Replace the Doors and Windows
If your property's windows and front and back doors have seen better days, it might be worth investing in new ones. Over time the frames can get worn out, but the style might also be outdated. There seems to be an increase in homeowners choosing darker frames than the typical white uPVC that is common, and this can give off a more dramatic effect. If you live in a country-style house, then perhaps wooden frames would look better and fit this aesthetic? Either way, new windows and doors can look great and make your house look fresh. If you are replacing the doors, make sure that the locks are of good quality, too, as this will help you stay protected. Look up a local locksmith online in case you do want replacement locks or further advice.
Look After the Front Yard
If you are lucky enough to have a front yard space on your property, make sure that you're looking after it. You don't need to be an avid gardener, but staying on top of the weeds and having a few potted plants can help to make your home look more presentable from the street view. Mow your lawn regularly if you have one, and make sure you are using plant food to help keep the grass green and luscious. Choose low-maintenance plants if you do not have the time or interest in spending hours tending to your garden, or hire gardeners to do this for you if you would prefer.
Wash the Windows and the Walkway
Even if it's not very noticeable at first, grime and dirt will form on your windows, the front door, and even on the stone pathway leading up you're to your home's main entry. If you want your exteriors to look their best, make sure that you are having your windows washed every six to eight weeks and power washing your walkways at least twice a year.
Also Read:
Paint the Exterior Walls
Another way you can boost your property's curb appeal is by painting the exterior walls in a different color. More neutral tones will likely be more palatable for most people, but vibrant shades can work well sometimes too. Ultimately, the color choice will be up to you, but a new coat of paint can transform the appearance of your home and make it look like one of the best properties on the street if it is done properly.
If you want to improve your home's exterior appearance, consider the tips above and see how they could work for you.