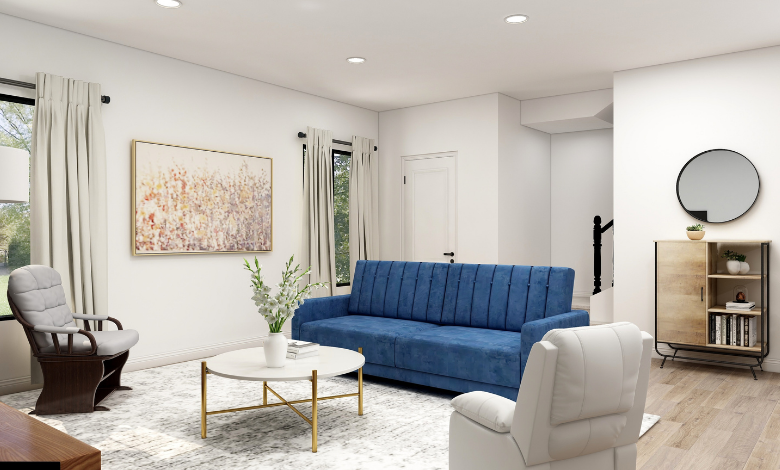 Whether you are a new or seasoned homeowner, there are items you need to buy for your home. If you are a new homeowner, you may feel very excited to decorate your home. However, take note that you do not need everything you see at brick-and-mortar shops you visit. Some of them are not worth the splurge. They are useless and can take a lot of your space.
Which is why, before you head out to shop, create a list of home items that are worth investing in to avoid wasting your hard-earned money. Start sprucing up your living room. The living room is where you hang out with your family and friends. In addition, it is where you receive your guests, so it only makes sense to make it as clean, comfortable, and visually-appealing as possible. If you do not have any idea to design your living room, here are some ways.
Assign a Focal Point
When designing your living room, make sure to give attention to its focal point. Assign a focal point if you do not have one yet. It can be a fireplace or a full-sized mirror. A piece of artwork is a good idea, too. It can be a piece of artwork you have made yourself or you recently acquired from your trip.
Choose the Best Living Room Furniture
Whatever your reason is for designing your living room, it is essential to invest in the best living room furniture that can work for your space. You can remodel an old living furniture or buy a new one – the choice is all yours. However, if you can afford the latter, do it right away. Go for neutrals especially when it comes to sofa as they will never go out of style.
Moreover, they match with every design you have in mind. When shopping for a sofa, you have to consider the space in your living room. Do not forget to add a cushion chair that is comfortable enough for you to sit in for a long time. Buy coffee table, too. Your living room will never be whole without a coffee table. You can buy one with storage where you can keep your magazines and other essentials out of sight.
Select a Colour Palette
Selecting the right colour palette for your living room is highly important. It is a key factor to developing a smooth living room aesthetic. For ideas, you can refer to different catalogues online.
Have Proper Lighting
Proper lighting is everything. So, allow the natural light to come in as it can be beneficial for your overall health and wellness. If the natural light that goes in is too much for you, you can control it by installing a drapery, like window blinds. Try to use a combination of different types of artificial lighting, too.
Elevate the Ceiling
If you have low ceiling in your living room, you can elevate it with the help of vertical stripes. They can make your ceiling look higher in an instant.
You spend a lot of your time in your living room so design it by following these tips.