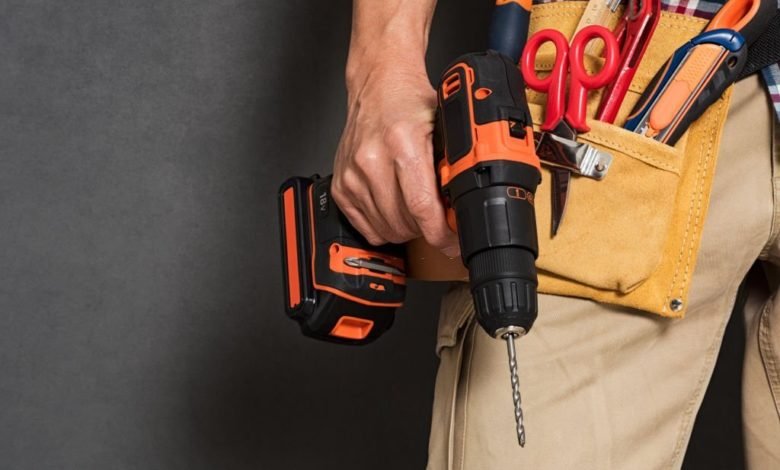 A house owner is always armed with ample responsibilities. Regular and sudden maintenance work is part of the responsibilities. Yes, you might be gifted with some know-how and equipment to handle tasks like replacing tiles or repairing leaky sinks. But, for most homeowners, experts are the best options for any home improvement job. Furthermore, when hiring a handyman or contractor, it is ideal to contract with a trustworthy and skilled individual or company that offers fair pricing without compromising the quality.
Things to Consider When Choosing A Qualified Handyman
As expected, everything in your house is bound to be damaged and eventually needs fixing. Professional handyman service Ontario is a huge relief to have on your fingertips. Albeit the knowledge and tools you have to carry out the DIY process, your busy schedule might not allow you to handle every damage fixing job that springs up in your house from time to time. However, certified handyman services are the best bet. An expert handyman can save your energy, time, and pocket.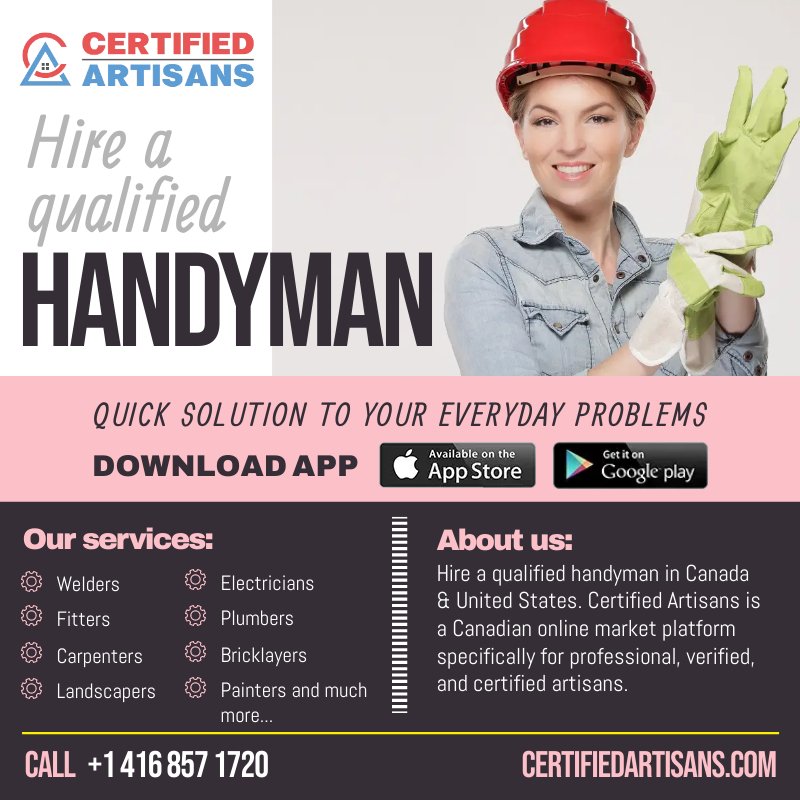 So, if hiring a handyman or contractor is essential, what are the steps to ensure you find a trustworthy person? The first step you should take is to verify that they have the knowledge and expertise in their field. For example, if you need to fix a sink caulk, you need to find someone experienced in caulking. If they do not have the required skill set, you are likely to find yourself paying some other contractor to redo the job.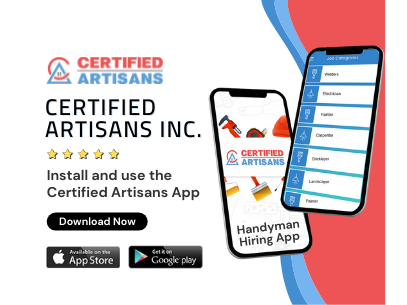 Secondly, make sure the handyman you hire is honest and has all the certifications and licenses; this will give you the peace of mind of being protected if anything goes wrong. If you are unsure where to start, the internet and social media are the best way to go. You can also try out a good handyman hiring app for an easy search.
Word of mouth is also a great way to reach certified handyman services. Ask your people, maybe your community center, office, church, friend, family, or neighbor, to recommend you a reliable name. Some of them might have worked with some or another handyman.
Keep reading to learn some key things to consider when hiring a handyman.
Certifications – Don't hesitate to ask for certifications they have received when interviewing potential handymen. The certifications pin down that the handyman you want to hire is professional, trained, insured, and certified to provide customer service in your city.
Contracts – Sign a written contract covering actual rates, responsibilities, the deadline to complete the project, and more. Never hire a handyman without a written contract. Making a contract is not a big deal. You can do it yourself with the help of a handyman service contract template. Remember, a written contract will protect you. It is essential, mainly if you are working with a particular handyman for the first time. Also, include the job warranty in the contract.
Free Quotes – Comparing bids amid handymen you have shortlisted is good. Ask every individual you contact to provide you with a quote. Most contractors will provide you with the quotes without any fee. However, if someone wants you to pay for the quotes, look for other candidates.
YOU MIGHT ALSO LIKE:
The Importance of Putting the Right Finishing Touches to Your DIY Project
Receipts – A handyman should provide you with receipts for every payment. The receipts prove the work done, and it helps you monitor the monetary flow. Furthermore, if the work is done in your home office or a property investment, you can use the receipts for a possible tax deduction.
Communication Skills – Watch your step if a handyman doesn't communicate properly. It is vital to hire a pro who can spell out the project clearly and offer you a dedicated time frame when the job will get over. Don't entertain candidates that cannot provide you with details.
Insurance Coverage – This is the most important thing to consider. Ensure that the handyman you are hiring is insured. The insurance coverage will be a great aid if any mishap happens accidentally or if any team member is injured during the ongoing job.
Take your time and do good homework when hiring a handyman or contractor. Making fast decisions is good, but first-come-first-served choice can serve you a poorly executed or an unfinished project. Over and above, the charges you might need to bear for additional repairs and to hire some other handyman will be higher than signing a reliable, insured, and experienced person in the first place. Secondly, it might also take an abundance of time to look for the right person. However, staying careful is crucial. Take hiring a professional as an investment. The handyman you hire can only harm or help your home project. So be very careful and hire the right person without compromising quality over price.
With certified artisans apps, users can find the best and most affordable Carpenters, Plumbers, Electricians, Fitters, Welders, etc. Download today.