Finance
Best MetaTrader 4 Brokers for Beginners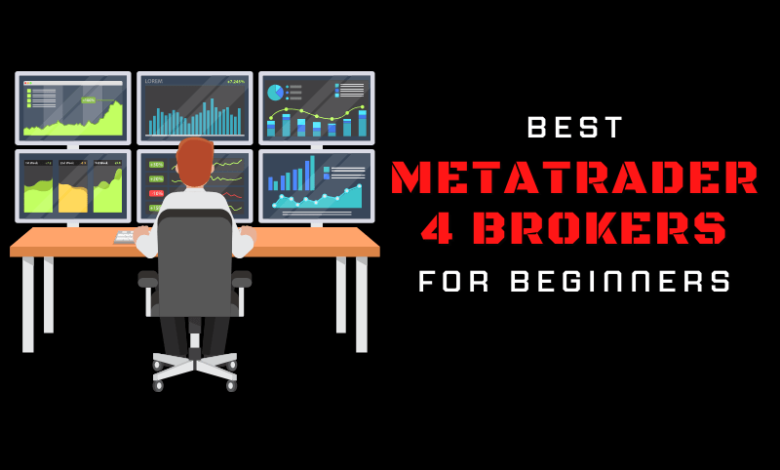 The power of MetaTrader 4 is prevailing over the last decade. Trading has evolved, and new technologies and solutions are coming up to offer the best results.
Among all the platforms for the brokers, MetaTrader 4 is one of the leading platforms that facilitate the brokers. You can trade easily and generate a decent amount of money if you make suitable decisions.
This platform offers you excellent security so that you do not lose anything. Several individuals are choosing this platform. This article will offer you an in-depth view of this platform.
What is MetaTrader 4 Brokers?
It has become very easy to set up a brokerage business. A time proved and powerful trading together can take you to the top, and platform like MetaTrader 4 brokers are the exactly what you need.
The common tasks of a broker like account management, quote transmission, and trades processing are smoothly executed in MetaTrader 4, having robust efficiency.
Additionally, the API facilitates the platform for data recovery and backup functions. It is a robust security system that facilitates unlimited opportunities for facilitating functionality expansion.
MetaTrader 4 comes with every element needed for performing brokerage services. Access points, trade servers, multiple gateways, data feeds, and manager terminals – every element are already provided in the back office of MetaTrader 4 platforms so that you can put them to use in business.
The flexible trading system, advanced technical analysis, efficient algorithmic trading, and advanced mobile features are perfect for every demanding trader.
Any broker who offers MetaTrader 4 trading software is an MT4 broker. A broker needs a correct developer license for offering MT4 to the customers. Also, skills are essential; you need to see if the broker possesses the necessary skills.
Can I use MetaTrader 4 Without a Broker?
Unless you have a live account opened with the supporting broker, real trades cannot be placed inside the MT4 platform. While logging in, in case you choose a server name of the broker from the dropdown menu, an account can be opened with the broker you chose and then have access to the live rates on the MT4 version of MetaTrader.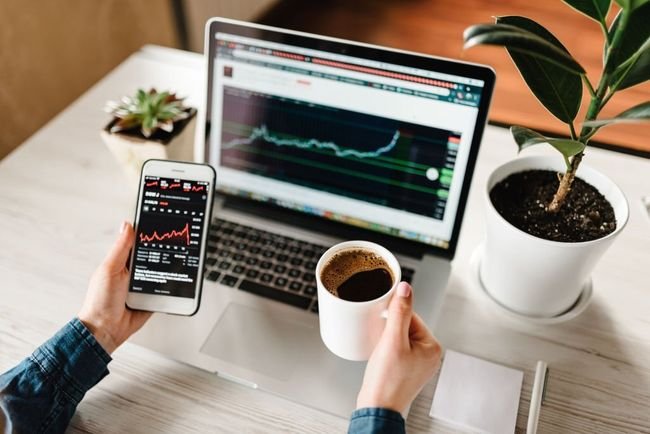 MetaTrader offers the use of one free demo account. Many traders can make use of it without getting connected to Forex brokers to conduct technical analyses on the historical rates. But those traders cannot access the live trading potential or any latest market rates.
It is recommended to select the correct broker for you that provides MT4. Then download the platform's version for live or demo trading from the broker's website directly. Always look for a low-cost broker to save the right amount of money besides trading.
How Do I Find My MT4 Broker?
Finding the right and trustworthy MT4 broker is essential because some forex brokers who offer MT4 might lack the right regulations in the nations where they operate. Look for a broker who offers a complete MetaTrader suite, add-on trading tools, competitive pricing, and high-quality market research. All these will help you create passive income.
After deciding on a broker you would like to choose for MT4, you need to open and fund a brokerage account. After that, you can start to trade CFDs and forex. Almost every broker offers a demo account, and you can use the virtual funds to practice trading before you fund with real money.
What is Fusion Markets?
Fusion Markets Traders facilitate low-cost trading for everyone anywhere. It is an MT4 fusion broker that needs no deposit fees and no minimum size of accounts.
It offers access to the world's markets easier, quicker, and a lower cost than currently existing in the market. Opening a trading account with this platform is simple. All you need to do is enter your details, verify your account, and start trading.
Conclusion:
The concept of trading has changed, and the traditional ways of inconvenient ways are gone. More people are coming online to trade peacefully.
With the advancement in technology, these online trading platforms will also change. MetaTrader 4 will also evolve, and many features and functionalities will be introduced soon.
If you are interested in reading more such good blogs, then visit newstric.com today.