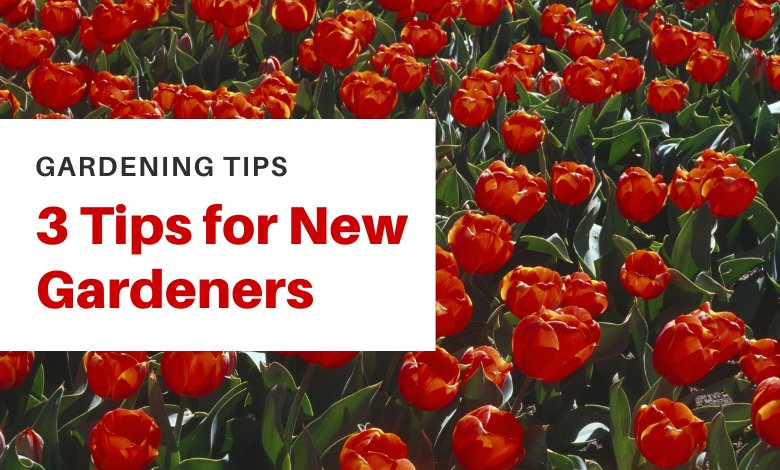 There are many reasons why you might want to take up gardening as a hobby. Not only does this hobby allow you to potentially grow fruits and vegetables that you and your family can enjoy, but it also allows you to learn more about what sort of plants and flowers thrive in your local area.
Furthermore, by planting certain flowers at different times of the year, you can also help to contribute to the health of the local bee population, a task that many gardeners are taking these days seriously.
Like most hobbies, there will be a bit of a learning curve for new gardeners looking to find their "green thumb". Growing a successful garden will take some work and a bit of research, but you can make a great start with your new hobby of gardening with these three tips.
1. Be Picky About Your Seeds
While some plants you might choose to grow from a starter plant that is already established, it can be a lot of fun to grow your plants from seeds. This allows you to take part in the entire process from start to finish.
If you are using seeds to get your garden growing, you should be picky about where you source them from. Remember that by taking up gardening, you are taking part in a natural process. Therefore, you want to try to use seeds that have been produced via environmentally friendly means and without GMOs.
You can check out a wind range of such seeds for your garden at www.happyvalleyseeds.com.au.
2. Learn Your Soil
The next thing that you will need to consider is the type of soil you will be working within your garden. You might wish to dig up the soil that is naturally present in your garden to replace it with some that is more conducive to growing the sort of plants you have in mind, or you may want to choose your plants based on the soil you already have.
Without the right nutrients in the soil, certain types of plants will fail to thrive. Ensure that you have done your homework and know what type of soil you will need to have a healthy, thriving garden.
3. Understand Location and Spacing
Other things that will be major contributing factors when it comes to the health of your plants include the location of your garden regarding sunlight exposure and the amount of space you provide between plants. Some plants will need more space than others, and overcrowding can cause them to struggle for resources and nutrients in the soil.
It is also important to research the amount of sunlight that is ideal for the types of plants you want to grow. Some will need more sun than others, so make sure that the placement of your plants is right. When some varieties of plants will also be dependant on the season, so be sure to check what you want to grow and when before you make your purchases.