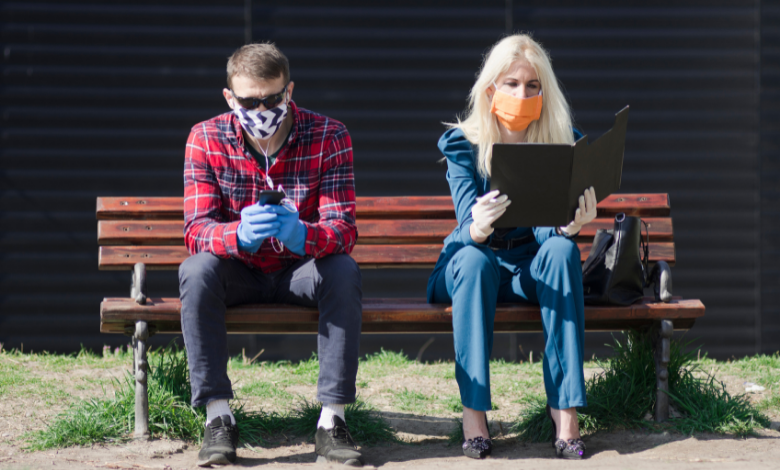 The global pandemic caused by Covid-19 has, without a doubt, had major implications on every single person on the planet. From government restrictions to big death tolls, it has been a difficult time over the past 18 months. However, as the vaccines begin to get administered across the world, people can now start to anticipate a return to normality.
There are some things that won't exactly go back to the way they were, however. With such major implications on day-to-day life, it's no surprise to think that some things have been changed forever by Coronavirus. There will be some things that need to recover and adjust following the effects of the virus. An example of this is the economy, both nationally and per region. For example, Bristol's economic recovery is a bold strategy that looks set to pay off; however other areas might still struggle. All industries will have to follow as such and work hard to make up for their massive economic loss. The pandemic caused a worldwide economic crisis, which will take years to repair.
But what won't return to normal? Here are some of the things that Covid-19 has changed forever.
Remote Working
Many businesses simply couldn't stop working. Although the likes of clothing stores and gyms reluctantly had to close, many essential companies had to come up with ways to work around the virus. There was only one option for the vast majority of companies, remote working. This would see people turn their bedrooms into offices, working a normal day's work from their home. Face-to-face interactions were limited, which meant people had to stay in their own homes as much as possible. In the beginning, it was hard to perfect. Companies were struggling to get organized, but it was also a big change for the employees. Eventually, though, the issues were resolved, and employees settled into the idea of working from home. It eventually turned out to be quite a productive thing. So much so that even as restrictions lift, some companies are keeping their employees at home. Covid-19 really made people take advantage of remote working, and they will continue to do so forevermore.
Digital Healthcare
People were encouraged to stay at home as much as possible. But in a time with such medical demand, some people required healthcare attention. Regular checkups, medical information, and much more were all impacted by the restrictions. The healthcare sector had to come up with a solution to adhere to government guidelines as well as care for the public. They put massive effort into developing their digital healthcare. It's now an extremely effective service and will continue to be for years to come. Although it did cause some confusion at the start, it is now far more beneficial than previous methods.
Online Education
Workers were not the only ones who were stuck at home for long periods of time during the Covid-19 pandemic. Students were also unable to attend school for a large amount of the last 18 months. Of course, this wasn't something that could go untouched. For children, every year is beneficial in their education. It isn't as simple as postponing a school year. After all, you would have students undergoing exams for college places as well as general furthering of their education. This is where education followed a similar route to working as they went online. Again, the early proceedings were difficult. It can be hard enough to control students in the classroom, let alone from behind a screen. However, it also turned out to be quite effective given the circumstances. Although it is unlikely that classes will continue to take place online, there are some benefits that can be used in the future. Submission of class work, out of hours contact, and much more can be taken advantage of moving into the future.
Social Behaviour
It would almost seem weird at this stage to go into a supermarket without a face mask and sanitizing your hands. It was never a normal thing, and had someone done it prior to their pandemic, you would've been surprised. However, it will be quite normal to see people continue these trends even when the restrictions lift.
People will also be less likely to engage in handshakes and hugs with people they are not completely comfortable with. You may also notice that queues will have larger gaps between each person also. The pandemic has made people more aware of how easily germs can spread. This will lead to plenty of impacts on social behaviour.