Technology
How to Choose the Right Laptop for Your Child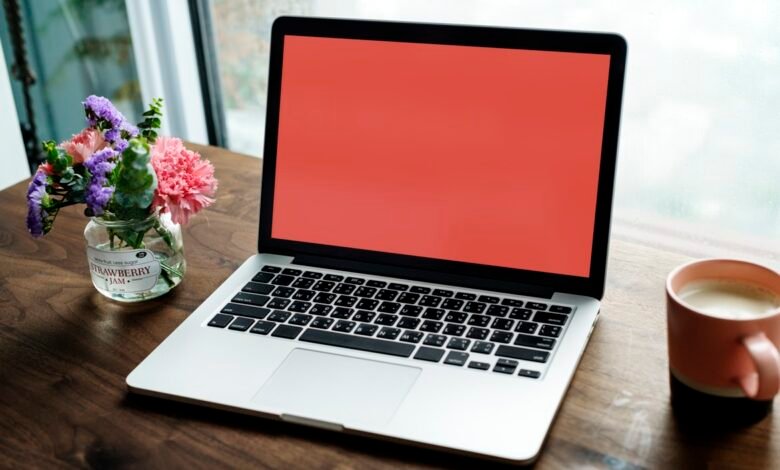 The Covid-19 pandemic has had far-reaching effects on the world, and one of the most definite and visible impacts have been on education and learning. Within months, online learning has become the de-facto norm that is changing the face of education dramatically. This ease and reach of e-learning could be one of the catching trends that are here to stay in the post- COVID era too.
How to Choose the Best Laptop
And shouldn't that be one of the reasons to invest in a good laptop for your child? Of course, it is, but the plethora of options and multiple brands available out there may leave a parent flummoxed. It is imperative to understand the key features available in laptops and establish the priorities within the available budget.
And if you are looking to buy a laptop for your child, then we've got you covered with some helpful buying tips listed below:
1. Identifying the right size
Portability is one of the key differentiators in a laptop when compared to a static computer. While kids are now bound to their homes, there will be a time when laptops will need to be carried for classes and assignments.
The Lenovo IdeaPad series offer laptops that are sleek, slim yet surprisingly durable with a starting weight of 1.5 kg. Certain models like the Lenovo IdeaPad D330 starting at Rs 21,999, also give you the flexibility to fold from a laptop to a tablet, thereby blending laptop performance with tablet freedom.
2. Choosing the right display
With students having to spend extended time in front of their laptop, a great laptop display is a necessity which cannot be overlooked. Narrow bezels on four sides of the Lenovo IdeaPad Flex 5, not only render a stylish look but also give you more screen real estate to focus your concentration and help you get the most out of the FHD display.
The Lenovo IdeaPad 130 Core's 15.6-inch anti-glare display will also ensure no eye strain during prolonged usage while being treated to extra sharp images.
Also read: Digital Marketing Trends for 2021
3. Ensuring Durability
Children can sometimes get reckless with gadgets and may not comprehend the money put into them. Hence it is advisable to look for sturdiness and good build quality. The IdeaPad 130, an i3 laptop, comes with a unique protective finish to guard against wear and tear and has rubber detailing on the bottom to maximise ventilation and extend component life. With a choice of trendy colours in a textured or glossy finish, the Lenovo IdeaPad laptops are sure to catch eyeballs too.
4. Comparing RAM size
RAM is one of the key determinants of performance, and a higher RAM size translates to smoother multi-tasking and faster performance. While 4 GB laptops offer great performance, 8 GB models are now making a fast appearance in the budget laptop segment.
Take, for instance, Lenovo's IdeaPad Slim 3i priced at Rs 37,490. It comes with an Intel Core i3 processor, coupled with a powerful 8 GB RAM and powerful 1 TB storage, which together create a performance powerhouse.
5. Prioritising battery life
Along with online learning, students also need laptops for gaming and social media connect. A laptop with good battery life and fast-charging technology could be a real boon in these times as they allow uninterrupted usage and don't confine them to the charging cable.
The Lenovo IdeaPad S340 is an i3 laptop that comes with 10 hours of battery life. Another differentiator on certain IdeaPad laptops is the Rapid Charge feature which gives you up to 2 hours of battery life with 15 min of charging.
6. Ensuring high storage
Students would typically need laptops with decent storage, which is enough to store their assignments, movies, photos etc. Known for its excellent storage, the Lenovo IdeaPad series packs laptops with a storage of 2 TB HDD. That would mean your child can store a world of information on their laptop without ever being constrained by hard disk space.
7. High usability
While picking a laptop for your child, you would also want to look at the other convenience features which would make learning impactful and pleasurable. That's where the Lenovo IdeaPad series ticks the right boxes.
For instance, the IdeaPad Slim 3i comes with a 0.3 MP webcam with a security shutter for additional privacy. The speakers leverage the advanced Dolby Audio technology that optimises audio output to deliver sound with zero distortion.
Another distinctive feature on some IdeaPad laptops is the numeric keypad, which can speed up their productivity, whether they are working on complex algorithms or mathematical assignments. Certain IdeaPad laptops like IdeaPad Flex 5 also come with a fingerprint reader that assists easy unlocking and spares you the challenge of memorising passwords.
If you are looking to purchase a new i3 laptop for your son, then you can be assured of no-cost EMI with flexible tenures ranging from 3-24 months with the Bajaj Finserv EMI scheme. At the Bajaj Finserv EMI Store, you will have access to different laptops at multiple price points. With 1 lakh+ partner stores in 1,900+ cities, you can get your laptop delivered in just 24 hours.