Business
5 Benefits of Availing SME loan That You Should Know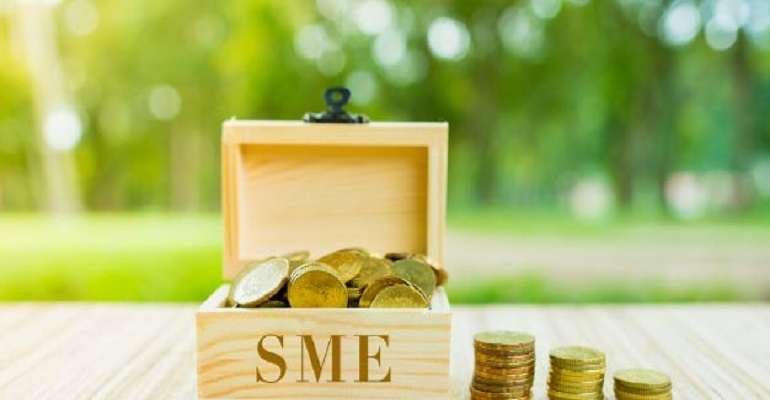 One of the most significant contributors to India's economy, small or medium-sized enterprises (SME), is responsible for a substantial quantity of the country's exports and industrial output. In addition to the initial establishment, SMEs also require monetary support for various activities such as building inventory, increasing resources, buying the latest machinery, recovering from losses, etc., to operate without any interruption and generate steady profits for overall growth.
5 Benefits of Availing an SME Loan in India
While entrepreneurs have numerous sources to finance their businesses, SME loan is usually considered the most reliable and easily accessible method by entrepreneurs to keep the cash flow intact and run their organizations smoothly. Offered at an affordable business loan interest rate, they can be pretty helpful for small enterprises, especially women-led businesses, to realize their full potential and impact the economy and society.
Scroll down to know about the five significant benefits of availing an SME loan.
1. Free of Collateral or Obligation
While the loan from various types of public and private lenders could fulfil the business requirements of a small or medium-sized organization, the most significant advantage of opting for an SME loan is a collateral-free form of credit. The financial institutions do not require any asset in exchange for the loan amount, which might be mortgaged or liquidated if you fail to repay the loan. Additionally, once the loan amount gets deposited in your account, you are free of any end-use condition. You could use it for any purpose, such as handling operations, working capital, upgrading equipment, etc.
Also read: Do You Want to Reduce the EMI of Your Home Loan? Follow These Steps
2. Attractive Interest Rates
Since SME loans are designed to help small and medium businesses grow by enabling them to operate at their full potential and generate profits, they are offered at an affordable rate of interest. Although the interest rate might differ depending upon the borrower's profile, business model, and repayment tenure, one must compare the interest rates offered by different financial institutions before finalizing one. Another benefit of taking SME loans is that they are usually offered at flexible repayment tenures ranging from 12 months to 60 months which could help you plan the finances accordingly while keeping in mind the EMIs.
3. Easy to acquire
One of the critical features which might encourage you to choose an SME loan is your best bet in expanding your enterprise is its quick processing and approval process with minimal paperwork. A regular business loan might require a host of documents, including property deeds, financial statements, a list of owners, etc. SME loan only requires actual business proof such as bank statements, GST details, and income tax filings. Furthermore, due to the ongoing corona crisis, one can fill and submit the loan application and the supporting documents online, which the concerned department shall review. Subsequently, the loan amount will be deposited into your account within a few days.
4. Foreclosure Charges and Tax Benefits
Along with competitive interest rates and flexible tenures, the financial institutions also provide a free-of-cost prepayment facility to the business owners if they want to close the loan before the due date. While prepaying the SME loan saves you a lot of interest amounts at no extra charge, clearing the debt early also relieves the stress allowing you to focus more on expanding your business. Another key advantage to opt for an SME loan is the added tax benefit you might receive under the Income Tax Act, in which a portion of the profit used for repaying the loan amount shall be deemed tax-free.
5. Low Processing fee and diverse SME options
While sanctioning the loan amount, the financial institutions usually charge a processing fee which might differ from one lender to another. Hence, one must compare the fee and pick the lender who charges a low processing fee for minimizing the overall loan cost. Another key benefit is that the entrepreneurs can choose from different types of SME loans available in the market, such as invoice discounting, bank guarantees, government-backed schemes, etc., which cater to specific business needs.
Choose your SME loan carefully and provide a robust business plan to your lender for instant loan approval and quick money transfer.